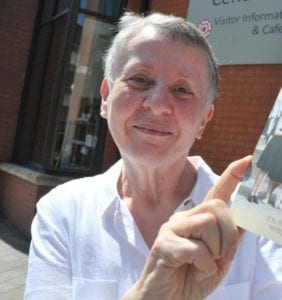 Local historian and writer Frances Bevan in conversation with author Nicola Cornick to celebrate the launch of Frances's new book 'The Ladies of Lydiard'. Discover the lives of some of the women who called Lydiard House their home from Anne Leighton, the young wife of Sir John St. John 1st Baronet when the St. John fortunes were flying to Bessie Howard, the gamekeeper's granddaughter who married a lord. Who would the audience most like to meet? Voting buttons to the ready!
For more than 500 years the St. John men ruled the roost at Lydiard House. They had royal connections and positions at court. But what of their wives who supported them through good times and bad; ladies whose stories are seldom heard. When it came to taking a wife, they chose well, but what do we know about these women? Frances and Nicola select four fascinating ladies from Frances's latest book and invite you to decide who you most admire – we'll see who comes out on top.
'Ladies of Lydiard' by Frances Bevan is published by Hobnob Press and will be available to purchase in May.