My first encounter with Lydiard House and Park was in the summer of 1965 when one Saturday afternoon my father announced that we were going for a ride in the car. My younger sister Elizabeth and I bundled into the back seat of our modest estate car (a Ford Opel CarAvan for those who remember) and my mother sat regally in the front passenger seat. The journey from North Weald in Essex to Lydiard Tregoz (as it was once spelt), a small village somewhere near Swindon, was long. In those days the M25 and M4 didn't exist so our journey was cross-country.
As children we were taken to see rather a lot of stately homes – Lydiard House was rather bare and I am afraid we were somewhat underwhelmed! The next visit to Lydiard wasn't until the early 1970's when I took my new bride, Sonia, to see the mansion which I knew by then had some connection with the St. John family. We had already been to the location of the St. John family seat in Bletsoe, Bedfordshire, but were disappointed to find that only a mound remained of what once must have been a proud building. I prepared Sonia not to be disappointed by Lydiard, but I was amazed to find how much had changed since my last visit. Many St. John portraits hung from the walls and much antique furniture had populated the various rooms. Our guide had some knowledge of the people pictured on the walls but told us that there was an organization called The Friends of Lydiard Tregoz whose members were far more knowledgeable.
We resolved to join the Friends and attended one of their forthcoming meetings where we met the late Revd. Brian Carne, Vicar of St. Mary's Church and avid St. John historian. Due to a strong family likeness Brian initially mistook me for my relation Lord Anthony St. John. With that confusion cleared up began a long friendship and my introduction to the detailed pedigree of the St. John family and the fortunes of Lydiard Park over the centuries!. Brian asked me what I knew about my family history. I told him what little I knew and we showed him a copy of our family tree belonging to my uncle Brian. He got very excited, taking a huge family tree off the wall and laying it down on the Library floor to study, rather nervously followed by Sonia and me hoping we weren't spotted by a security guard or attendant. Low and behold, my connection with Lydiard could be traced back to Margaret Beauchamp (c.1409-1482), whose image can be seen at the top of the Polyptych in St. Mary's church at Lydiard. Margaret owned both the estate at Bletsoe and Lydiard Tregoze and had two sons, named John and Oliver. The elder (John) inherited Bletsoe and Oliver got Lydiard.
Several years later my sister Elizabeth, who was living in the US, visited us on a regular trip to England and we took her to Lydiard. As we walked around looking at the various portraits Elizabeth had the shock of her life on discovering a portrait closely resembled our late Uncle Brian although the figure was clearly from a different century. She still enters that room with trepidation!
The story of the St. John ancestry I inherited from my father has now been fairly well extended and established with the help of Brian Carne and continued by Sonia who has now filled in most of the pedigree going back to Alfred the Great (he of the burnt cakes!) and, if the Anglo-Saxon Chronicles are to be taken verbatim, Noah. The family tree can now be searched by members of the Friends of Lydiard Park on the Lydiard Park website which is well used by historians and members of the St. John family worldwide.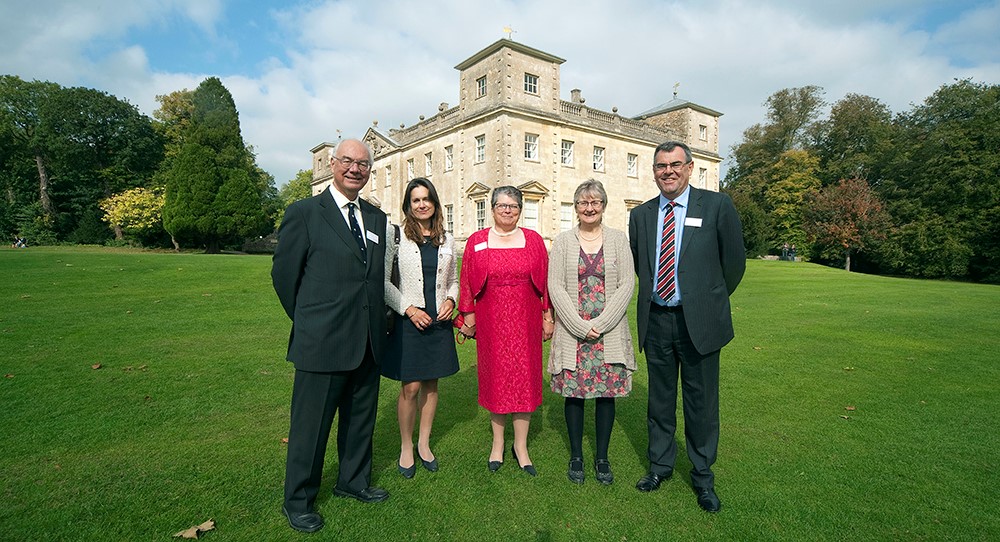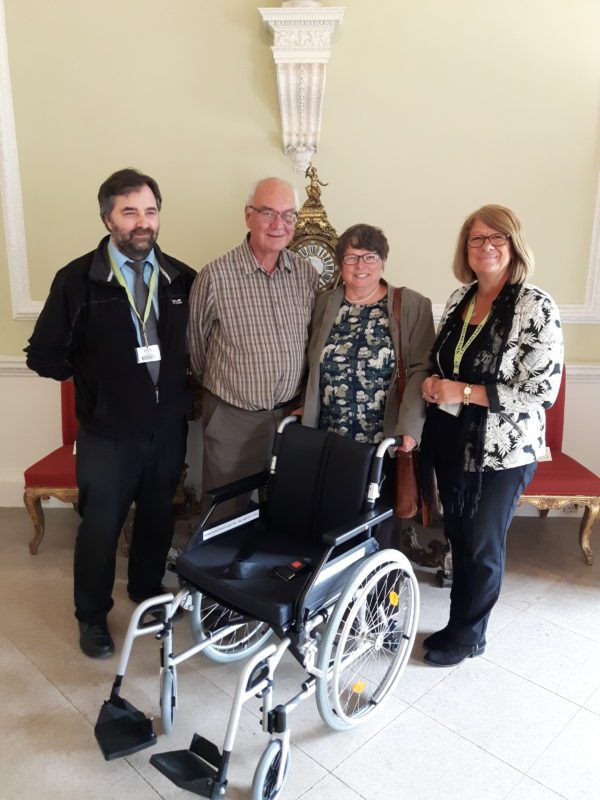 In 1943 the St. John family could no longer afford to keep Lydiard Park and its purchase and rescue from a ruinous state by Swindon Corporation under the leadership of the then Town Clerk, David Murray John, was an extraordinary feat. Public ownership and use by local people has made Lydiard a vital part of Swindon's heritage and something to treasure.
Sonia and I are lifelong members of the Friends of Lydiard Park and have taken a keen and active interest in Lydiard for many years.