"The flowers of late winter and early spring occupy places in our hearts well out of proportion to their size."

Gertrude S. Wister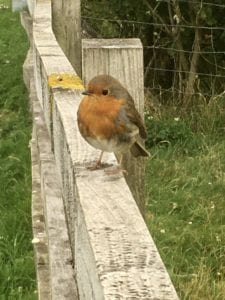 The birds are already singing again, even though we are in the middle of winter. Look out for the thrushes calling from the tops of the high trees in Lydiard Park. There may be more robins around too as in winter our native birds are joined by migrants from further afield. The splash of orange amongst the bare branches of the trees is a very cheerful sight. Chaffinches feed on the woodland seeds and on the lake, there are plenty of Canada geese to be seen. If you can't get out but would like to hear the sounds of spring in your own home, RSPB radio broadcasts birdsong.
As well as the birdsong you may hear the drumming of the great spotted woodpecker. It's powerful bill is driven by strong neck muscles and its brain is protected from the reverberations by a special bone structure!
The flower of February is, of course the snowdrop, and at Lydiard we are so fortunate to have drifts of them beneath the trees, peeping through the winter grass or through the frost and snow. The scientific name for Snowdrop is Galanthus Nivalis originating from the Greek language "gala" meaning milk, "anthos" meaning flower and "nivalis" from the Latin meaning snow. The Snowdrop was officially named Galanthus by Carl Linnaeus in 1753 but the date of introduction to the UK is not known, although it was described by botanist John Gerard in his written accounts from around 1600. Because the snowdrop is associated with purity it was frequently planted at religious sites.