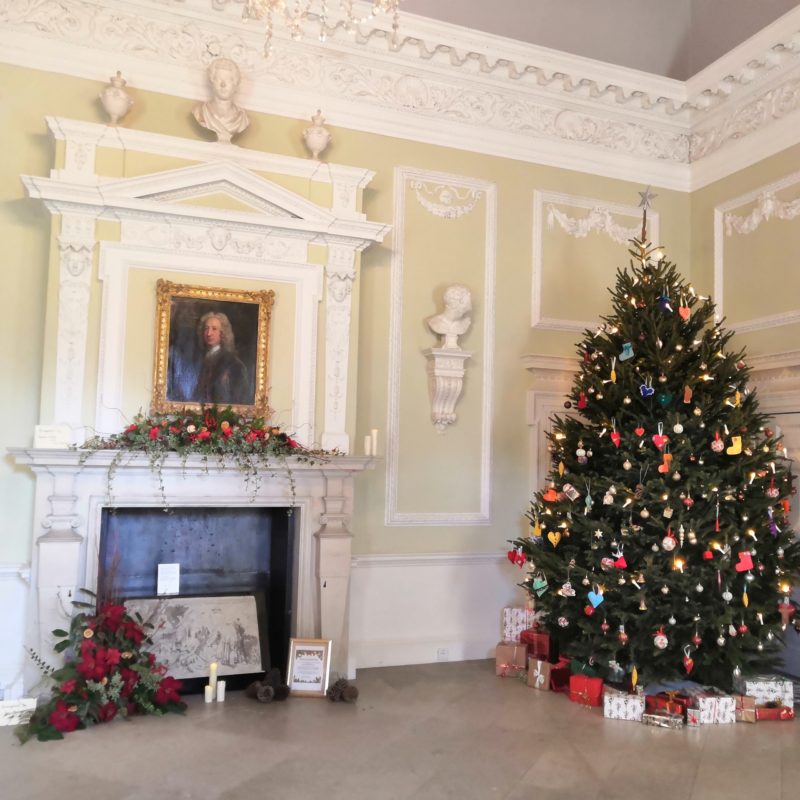 Whilst the tradition of bringing greenery inside to decorate houses at Christmas – holly, ivy and evergreen branches – has a long history in Great Britain, the Christmas tree is a more modern introduction.  Queen Charlotte, who knew of the German tradition, introduced a small Christmas tree at a children's party in 1800 and it remained a custom in the Royal family. Queen Victoria had a tree in her room every Christmas as a child, a tradition that she loved. In her journal for Christmas Eve 1832 the 13 year old princess wrote:
"After dinner … we then went into the drawing room near the dining room … There were two large round tables on which were placed two trees hung with lights and sugar ornaments. All the presents being placed round the trees …"
The custom became more widespread after Victoria married Prince Albert and had a family of her own. Everyone in high society followed the royal trend and articles began to appear in newspapers and magazines, advertising the trees, their German origins and the decorations and traditions surrounding them. An illustrated book, The Christmas Tree, describing their use and origins in detail, was on sale in December 1844. However they could be dangerous; in 1856 a northern newspaper reported the accidental death of a woman whose dress caught fire as she lit the candles on a Christmas tree. Until the twentieth century the Christmas tree was still the preserve of the wealthy or the "romantic." Anti-German sentiment after World War I briefly reduced their popularity but by the mid-1920s the use of Christmas trees had spread to all levels of society.
These days, Norway spruce is the traditional Christmas tree and there is a strong tradition of the Norwegian capital of Oslo sending the cities of London, New York, Edinburgh and Washington DC a Norway Spruce tree every year.  The only UK native grown Christmas tree is the Scots Pine. A Scots Pine can grow up to 35 metres tall and live for 700 years. Look out for the evergreen trees when you walk in Lydiard Park in the winter – Box, Holly, Juniper and Yew.