Now more than half way through the ten part series and the success of The White Queen is no longer up for debate. You are either absolutely enthralled, watching and reading every last column inch about the characters and cast – or you're not. Denigrated as a medieval soap opera, accused of being economical on historical fact, with British viewers even getting a sexually watered down version, you either love the Philippa Gregory adaptation – or you don't.
Returning to the Neville women, sisters of the dastardly Richard Neville, Earl of Warwick, we come to Alice. There seems to be varying opinions as to whether Alice came in 3rd or 4th place in the family line up but I am sticking with historian and lecturer David Baldwin who places Alice between sisters Eleanor and Katherine, born after 1432 and before 1442.
Alice married Henry, Lord Fitzhugh of Ravensworth Castle, Richmond in Yorkshire in c 1447/8 and during some 25 years of marriage she gave birth to at least eleven children.
Henry, Lord Fitzhugh was another canny character during this period of shifting fortunes. Henry's association with the Neville family was long, but he also maintained a tenuous link with the Lancastrians and stood alongside Margaret of Anjou at the Battle of Wakefield in 1460. However a year later and Henry was fighting with the Yorkists at the Towton bloodbath.
Alice is said to be the most similar in temperament to her despotic brother, so not a cuddly type then.
After Henry's death in 1472 Alice resisted the temptation to remarry. She had status and wealth enough and preferred not to risk either at the hands of a second, controlling husband. She divided her time between the family seat at Ravensworth, moving to the dower castle at West Tanfield following her eldest son's marriage.
The affection between the sisters during these difficult years is not always obvious but more is known about the relationship between Alice and Katherine. Alice is known to have been not only emotionally supportive of Katherine following her husband's execution, but also to have provided practical assistance.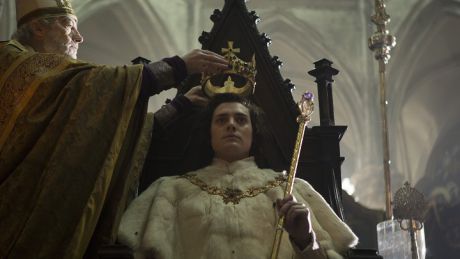 When it came to issuing invitations to the coronation of Richard III and his wife Anne, Alice, Lady Fitzhugh was the only one of the surviving Neville sisters to receive one. As aunt to the Queen and cousin to the King, Alice played a prominent role in the proceedings; following the couple in the long and slow procession to Westminster the day before the coronation. Alice was among the ladies who supported the Queen during the ceremony and sat with her at the banquet held in Westminster Hall later that day.
But three short years later and Alice's niece Anne was dead, Richard was slain at the Battle of Bosworth and Henry Tudor reigned. Time to retreat?
Alice survived the Lambert Simnel uprising of 1487 in which her son in law Francis Lovel was heavily implicated, and spent her later life occupied by the domestic. She was involved in arranging those all important marriages for her grandchildren, and always had her finger on the pulse of family life.
Alice was the longest lived of the six sisters. She died c 1503 not far short of her 70th birthday. She had outlived most of her eleven children. Presumably someone was left to attend to her memorial, most probably erected at Jervaulx Abbey, but a great deal of religious upheaval has passed under the historical bridge since then and sadly no evidence remains.
For further reading visitors to Good Gentlewoman might also like to call upon TudorQueen6 and follow the fortunes of Queen Katherine Parr, Alice's great-granddaughter.