Most of what we know about Elizabeth Cromwell is based on propaganda written either by disaffected Parliamentarians or triumphant Royalists.  During her lifetime she received an inordinate amount of bad press, criticised and lampooned, accused of being both parochial and immoral.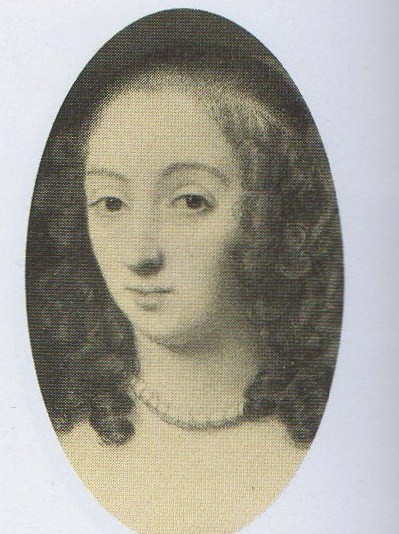 In Newes From the New Exchange published in January 1650 she was said to have "run through most of the Regiment, both Officers and Souldiers."  
Yet following her husband's elevation to Lord Protector Elizabeth was berated for using her husband's position to acquire ill-gotten gains, often reselling gifts, accepting bribes and cash for honours whilst allegedly running the protectoral court in a mean and parsimonious way, keeping cows in St James's Park to cut the household cheese and butter bill.
Lucy Hutchinson, wife of the regicide judge Colonel John Hutchinson, said Elizabeth was ill suited to the socially elevated position she held – and apparently her dress sense was appalling!
But whatever her perceived faults, the role of Lady Protectoress was not one Elizabeth signed up for when she married Oliver at St Giles, Cripplegate on August 22, 1620.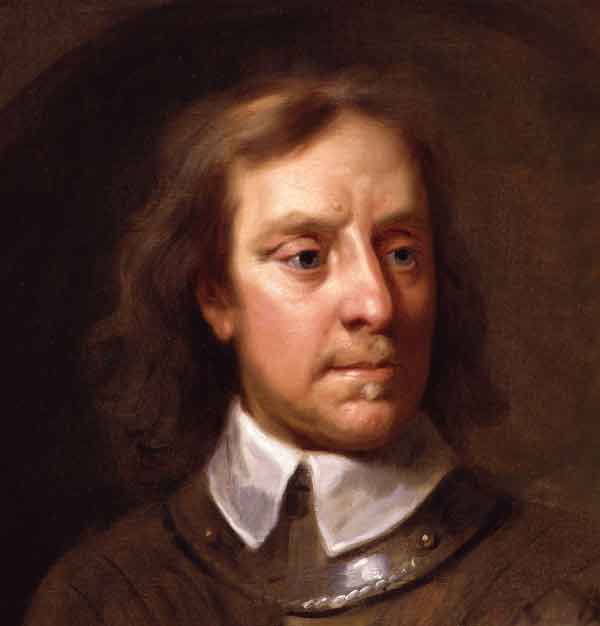 Elizabeth Bourchier was born in 1598, the daughter of wealthy London fur and leather merchant Sir James Bourchier and his wife Frances.  Elizabeth and Oliver probably became acquainted through a family connection; Elizabeth's father and Oliver's aunt, Joan Barrington, were near neighbours and both families were of an equal social standing.
The young couple began married life in Huntingdon but sometime in the late 1620s Oliver suffered a period of illness and depression during which it is said he experienced a profound spiritual awakening.  He emerged a full-fledged Puritan complete with deep and uncompromising beliefs and a seat in Parliament as MP for Huntingdon.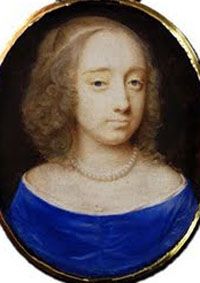 But in 1631, with his personal fortunes in decline, Oliver was forced to sell most of his Huntingdon property.  He leased a farmstead at nearby St Ives where he moved with his growing family and worked as a farmer for five years.
Then in 1636 the Cromwell family finances took another surprising turn when Oliver's maternal uncle, Sir Thomas Steward, died leaving him a substantial inheritance including a house next to St Mary's Church in Ely.  In 1640 Oliver was returned to parliament as MP for Cambridge.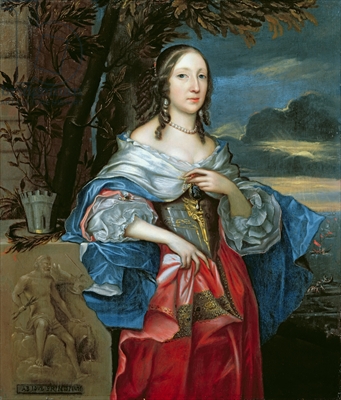 Her first 20 years of marriage had been something of a roller coaster ride – but that would be as nothing compared to the next few.  By 1654 Cromwell had deposed the monarchy, beheaded the king, set in place Draconian laws, some of which would survive another 300 years, and moved his family into at apartments at both Whitehall and Hampton Court Palaces.
Cromwell died on September 3, 1658.  Away from the public stage theirs had been a happy and fruitful marriage, producing nine children, eight of whom survived to adulthood.  But if Elizabeth had been ill equipped for her role as 'pretend Queen,' her son Richard was also found wanting in his as pretend Lord Protector.  In less than two years Parliament had asked the exiled heir to the throne to come home.  Elizabeth left London in April 1660, followed by accusations that she had stolen some Royal jewels, a charge she strenuously denied.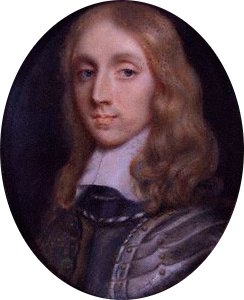 Some sources say she spent time in Switzerland, but it was from Wales that she wrote to the newly restored King, pleading he should grant her that "protection without which she cannot expect now in her old age, a safe retirement in any place in your Majesty's dominions."  To his credit Charles let her join her widowed son in law John Claypole at Northborough Manor in Northamptonshire where she lived out the rest of her days.
Away from London she avoided the spectacle of her beloved Oliver's posthumous execution. Exhumed from his burial place in Westminster Abbey, Cromwell along with the bodies of his son in law and Parliamentarian General Henry Ireton, and John Bradshaw, president of the parliamentary commission at Charles I's trial, were dragged on an open hurdle from Holborn to Tyburn.  Here the mummified bodies hung for most of that day, January 30, 1661, the 12th anniversary of the execution of Charles I.  Eventually cut down, their heads were hacked off, their bodies buried in a pit beneath the gallows.  But this was not the end.  The heads were unwrapped and stuck on polls above Westminster Hall where they remained until at least 1684.
Elizabeth died in 1665 and was buried in Northborough Church on November 19.  However even this event is shrouded in mystery.  Mark Nobel, 18th century antiquarian writer and author of the much criticised Memoires of the Protectoral House of Cromwell suggests that this date in the parish registers might have been a ruse to draw attention away from Elizabeth, still worried about possible attacks of revenge.  However John Heneage Jesse writing sixty years later in the Memoirs of the Court of England, from the Revolution in 1688 to the death of George II adds credence to this by stating that Elizabeth died on October 8, 1672.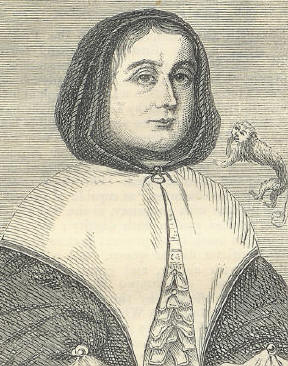 The date of her death might be up for debate, but one thing certainly isn't. Elizabeth lived through cataclysmic social and religious changes – she deserves more than a place in the footnotes of history.
Images from top – Elizabeth, Oliver Cromwell, Bridget Cromwell – wife of Henry Ireton, Elizabeth Cromwell – wife of John Claypole, Richard Cromwell, Elizabeth.