Sometimes it is only in death that we learn a little of the life of a Good Gentlewoman.
Judith St John was born in c 1545 the daughter of Oliver, 1st Baron St John of Bletsoe and his first wife Agnes Fisher.  Oliver served as High Sheriff of Bedfordshire and Buckinghamshire in 1551 and was Lord Lieutenant of Bedfordshire from 1560-1569.  He was one of the peers on the jury in the 1572 trial of Thomas Howard, 4th Duke of Norfolk who had conspired with the Spanish King Philip II to put Mary, Queen of Scots on the English throne.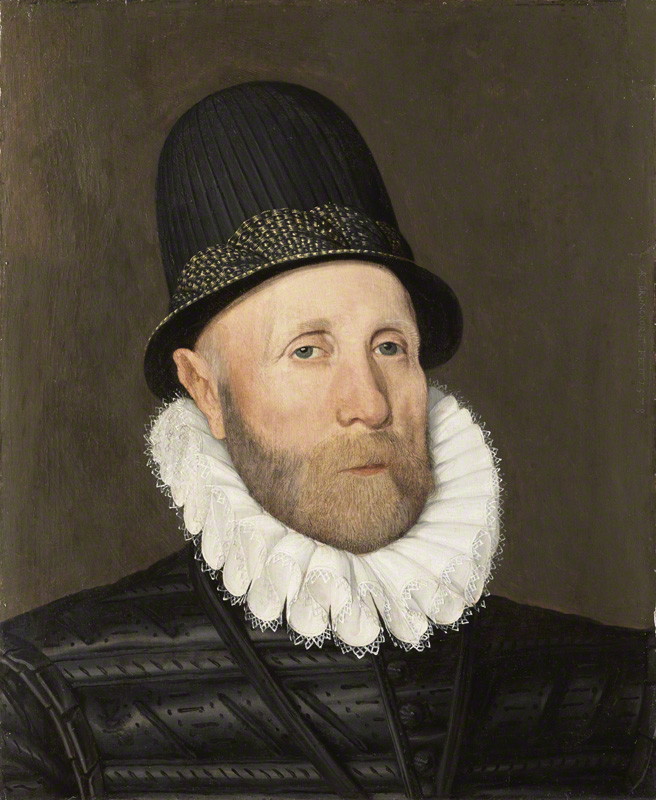 Judith most probably spent her childhood at Bletsoe Castle in Bedfordshire, a medieval moated manor house with inner court and kitchen garden on the edge of farmland with ancient field names such as Mill Close Meadow and Damask Pightle.
A marriage settlement between Judith and John Pelham is dated May 1, 1561 when he was 24 years old and she about 16.  It is likely their marriage followed soon after, although some sources suggest the couple did not marry until 1570.  They had only one surviving child, a son named Oliver.
John Pelham was among those Protestants who fled to the continent with the accession to the throne of Catholic Queen Mary in 1553.  He studied at the University of Padua during the winter of 1556-7 after which he settled in Geneva where he was received into the congregation of Scottish Protestant reformer John Knox.  By 1560 he had returned to England where following the death of his father he inherited various estates in Sussex including the manor of Laughton.
John served as member of Parliament for Sussex in 1571 and was appointed to the committee for the navigation bill that same year.  He was knighted by Elizabeth at Rye in Sussex on August 12, 1573.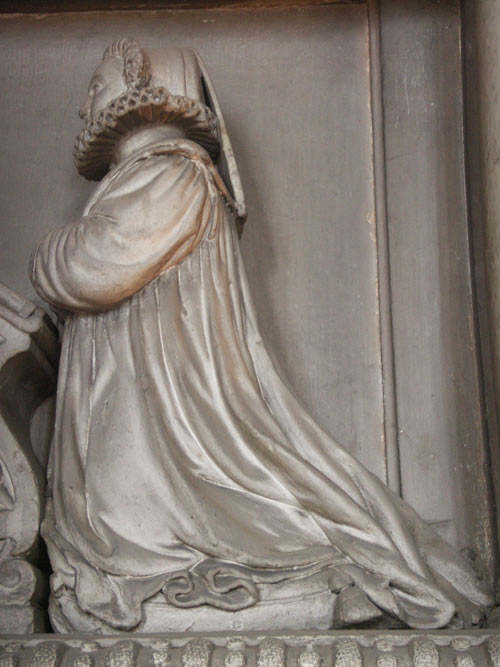 In his will John makes reference to both his religious beliefs and his faith in his wife's abilities.  In the one he orders that his burial be made without pomp or superstition, alluding to the ceremonies of the old Catholic rites.  To Judith he leaves everything, his real and personal estates and most importantly the upbringing of their son Oliver.
On the death of a peer any underage child  would automatically become the ward of the crown, raised under the direction of Elizabeth with money from the deceased's estate.  However Sir John gives permission for Judith to buy the wardship of their son and to bring him up in 'virtue, learning and knowledge.'
Sir John died on October 13, 1580 and was buried 'by torchlight' at Holy Trinity Church in the Minories, London.  Their young son Oliver died just four years later and is buried with his father.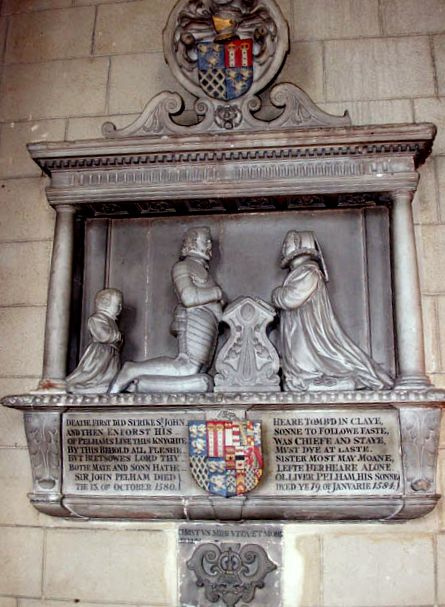 Judith commissioned a magnificent red marble monument which stood against the north wall of the chancel at Holy Trinity. The inscription reads:
Deathe first did strike Sr John heare tom'd in claye
And then enforst his sonne to follow faste
Of Pelham's line this knyghte was chiefe and Staye
By this behold all fleshe must dye at last
But Blesowes lord thy sister most may moane
Both mate and sonn hathe left her heare alone.
Sir John Pelham died the 13 of October 1580
Oliver Pelham his sonne dyed ye 19 of January 1584
The plaque is surmounted by a Knight and his Lady kneeling with their child – the only known representation of Judith.
But it is by a fluke of history that the monument survives at all.  In 1893 Holy Trinity was united with the parish of St Botolph's, Aldgate.  The former nun's chapel was closed for worship and used as a parish room until it was destroyed by bombing during the Second World War.  Fortunately the monument had previously been removed to Stanmer Church, Brighton.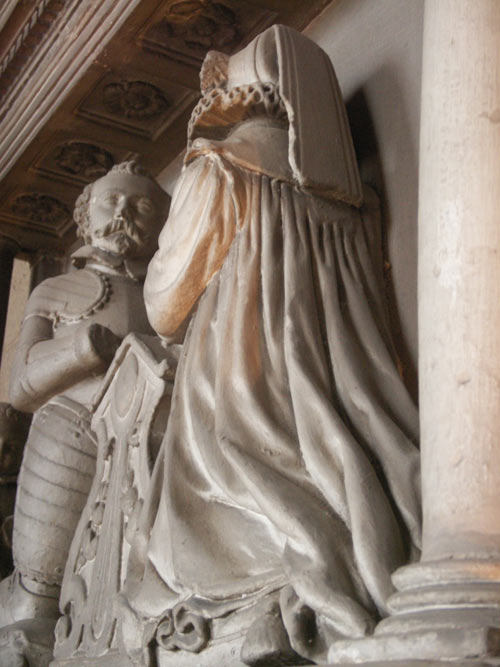 Judith outlived her husband by more than 25 years.  She never remarried and her will, made in 1607, leaves everything to her St John relatives.
She leaves the manor of Popingworth to her brother Francis st John while Brodehurste  goes to her nephew Henry St John along with her lease interest in the parsonage at Eastborne.  Another nephew, Oliver St John, receives 'one greate flagon pott of silver and parcell gilte and one greate silver boole the which is bigger then all the reste.'
She leaves to her niece Lady Howarde 'daughter to the Lord John St John my brother my Jewell that hath nine diamonde sett' while three family members who share her name 'my neece Judeth St John my neece Judeth Lytton and my neece Judeth Luce my goddaughter' receive 'fivee portagues [16th century coin] a peeces.'
Her brother John receives 'the Bede bolstere pillowe blankette hanging and all other furniture that is and used to be in the Chamber at the upper ende of the hall at Darlton when I am there my selfe.'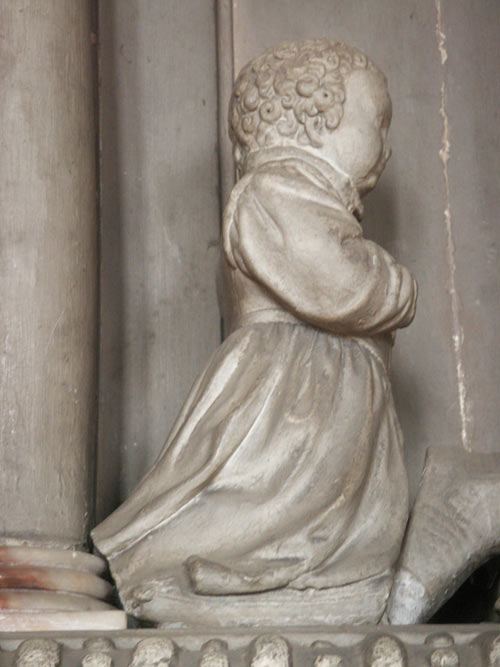 With the usual bequest to old retainers and the poor of the parish, Judith signs off – 'whereof I have written this my laste will and testament with my own hande in fower sheetes of paper written onely of one side of every sheete and the fowreth sheete hath but eighte lynes written on yt to the which I have sett my name and have fastened the saide fouwer sheets with a labell whereunto I have sett my seale the daye and yeare first above written By me Judeth Pelham.'
Images are courtesy of Tudor Effigies – Costume Research Image Library visit the website on http://www.tudoreffigies.co.uk/