There's nothing that excites me more than finding a family with multiple links to the St Johns of Lydiard Park – I know, very sad and I probably should get out more!
The Good Gentlewoman featured today is Mary O'Brien, 3rd Countess of Orkney whose portrait (below) this may or may not be.
Some say it is of her daughter also named Mary, 4th Countess of Orkney. If any reader has the definitive answer perhaps they would like to add it to the comments below. Meanwhile I'll continue.
Mary was born c1720, the daughter of Anne and William O'Brien, 4th Earl of Inchiquin. As the eldest daughter of George Hamilton 1st Earl of Orkney, Anne inherited the title in her own right, as did her only child, daughter Mary.
Mary was born deaf and her marriage to her cousin Murrough O'Brien on March 5, 1753 at Duke Street Chapel, Story's Gate, St James's Park was conducted by signs.
After the ceremony the couple returned to their home Rostellan Castle on the west coast of Ireland, although Murrough spent much of his time in London where he had many mistresses.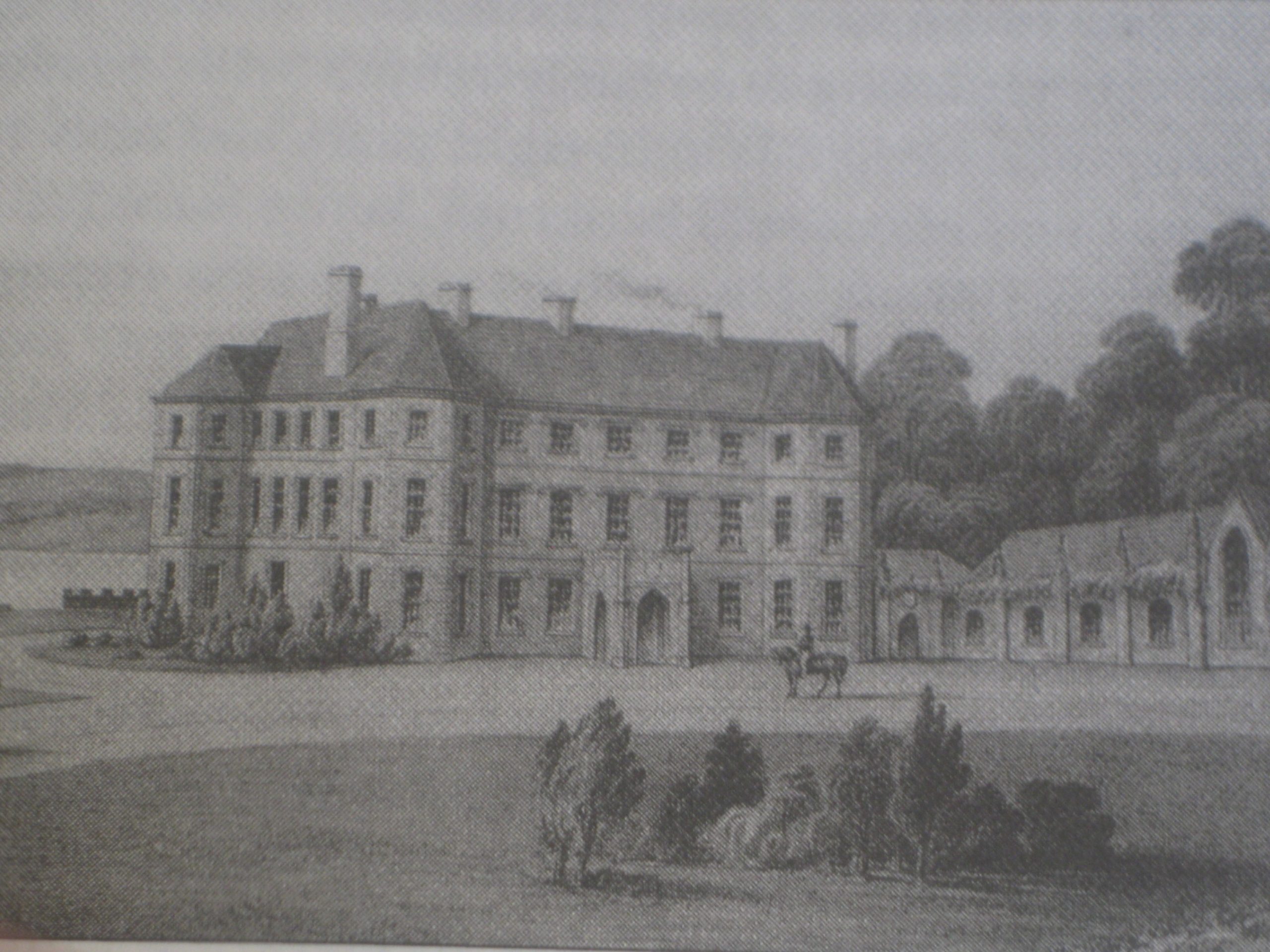 When Mary's daughter was born in 1755 her greatest concern was that the child might also be deaf. The story goes that Mary crept into the nursery where her baby daughter was asleep in the care of her nursemaid. As she gazed into the baby's cradle she pulled out a large stone from beneath her shawl. The young nursemaid jumped to her feet, terrified that the Countess planned to crush the child. As she rushed to take the stone from the Countess, Mary threw it to the floor, creating a loud noise. The baby awoke and began to cry and the mother sank to her knees 'in a transport of joy' relieved that the child was able to hear.
This account was recalled 75 years later in the obituary of that baby, the 4th Countess of Orkney published in the Gentleman's Magazine in 1830.
Sadly there is a somewhat disturbing postscript to this poignant tale.
"She (the 3rd Countess) exhibited on many other occasions similar proofs of intelligence, but none so interesting."
Along with the title Mary also held property of her own. Her grandfather George,Hamilton, 1st Earl of Orkney, bought Taplow Manor in around 1700. It was here that George Villiers, 2nd Duke of Buckingham built his 17th century palatial manor house. The lodges, temple and pavilions were later additions completed by Mary's grandfather and the whole shebang was enjoyed by, among others, Frederick Prince of Wales, father of George III, who leased the property for several years.
Sadly Buckingham's pile was razed to the ground in 1795. The property better known today as Cliveden House was built on the site in 1851,
Cliveden was later owned by the Astor family. American born Nancy, Lady Astor was the first woman to take her seat in the House of Commons, elected Tory MP for Plymouth South in 1919.
The Victorian mansion later provided the backdrop for the notorious 1960s Profumo Affair featuring Christine Keeler and John Profumo, Conservative MP for Kettering and Secretary of State of War. Their brief affair ruined Profumo's reputation and political career and even toppled the Prime Minister Harold Macmillan.
Even though Lady Astor has no connection (well, none so far discovered) to the St John family I couldn't resist including this beautiful portrait by John Singer Sargent.
Mary died at Rostellan Castle in May 1790. Some accounts say she was buried at Cloyne Cathedral in County Cork others at Taplow in Buckinghamshire. My research continues.
So what is the connection between Mary O'Brien, 3rd Countess of Orkney and the St John family at Lydiard Park. Well, if I told you that the maiden name of both her grandmothers' was Villiers, would that help? Elizabeth Villiers, the former mistress of William III, married George Hamilton, 1st Earl of Orkney. Her daughter Anne was Mary's mother. Mary Villiers married William O'Brien, 3rd Earl of Inchiquin and their son William O'Brien, 4th Earl of Inchiquin was Mary's father. Mary and Elizabeth Villiers were the daughters of Sir Edward Villiers and Frances Howard. Sir Edward was the youngest son of Sir Edward Villiers and his wife Barbara St John, born at Lydiard House c1590.
And there's more … but let's save that for another day.