The finishing touches are being put to the £1million St. Mary's Lydiard Tregoze Conservation Project with new interpretation panels, a working model of the famous St.John family polyptych and a Parish in Wartime display.
Visitors to the beautifully conserved building will be able to follow the story of the building, the people associated with it and the national events which contributed to its fascinating 1000 years of history. Families with young children are particularly well catered for, with fun trails both inside the church and in the graveyard which surrounds it.
For many people who have admired the massive 17th century St.John family painted polyptych but never seen it opened, they will have the chance to operate a new scale model and view its fifteen panels close-up.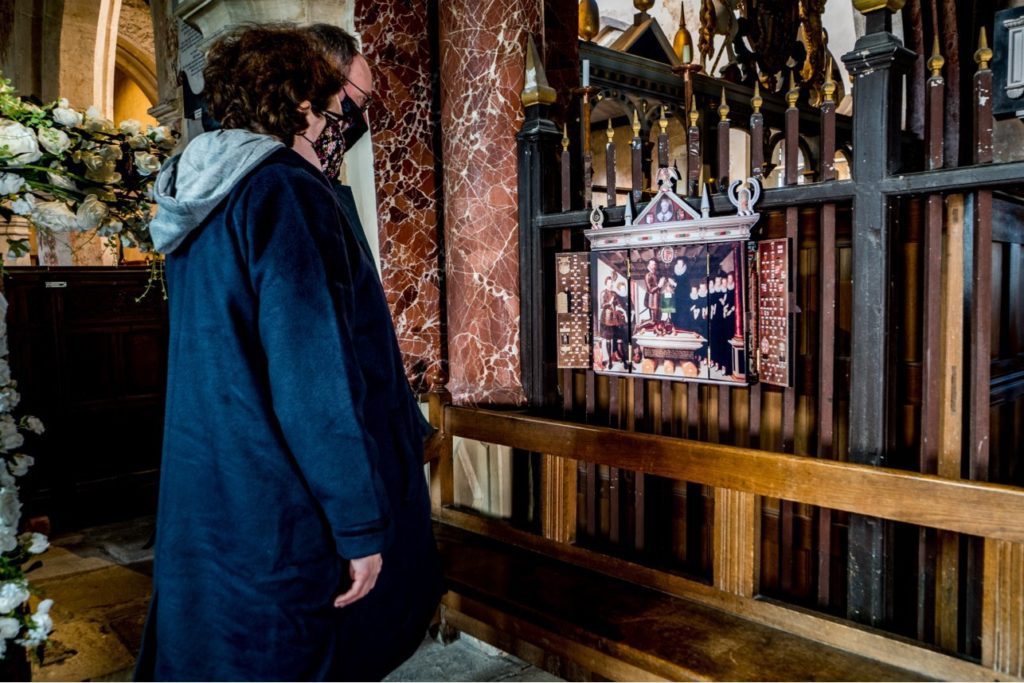 The Friends of Lydiard Park have been able to contribute over £100,000 to the St. Mary's Conservation Project thanks to a generous legacy by the late Miss Norah Hardwick. The project has been the most comprehensive programme of repair and conservation of the building since 1901, including the preservation of rare and fragile medieval wallpaintings, the repair and cleaning of the building's decorative painted interiors, a new heating system and sympathetic lighting.
During this winter season, St. Mary's Church is open to the public on Saturdays and Sundays 2.00 – 4.00 pm (and for Sunday morning worship at 10am). The church hopes to be able to extend visiting hours to include Fridays from the beginning of April.