On the Lydiard Archives this month we're celebrating the Platinum Jubilee by showcasing the visit of HM the Queen to Lydiard Park in 1997. However, this was not the first royal visit to Lydiard. On Friday, 1 September 1592, Queen Elizabeth I was with the court at Lydiard Park. A royal progress was a grand affair and a complicated logistical process. Elizabeth I often said that she ruled with the love of her people and it was largely for this reason that she travelled each summer to give her subjects the opportunity to see her. It also helped her to see her kingdom at first hand and it gave her the chance to indulge her love of pageantry. Nobles vied with each other in the lavish entertainment of their monarch. Some extended their houses; some even built new ones to accommodate a royal visit. Some bankrupted themselves in the process. Sadly we don't have much detail of the royal visit to Lydiard but we can imagine just what a big local occasion it would have been.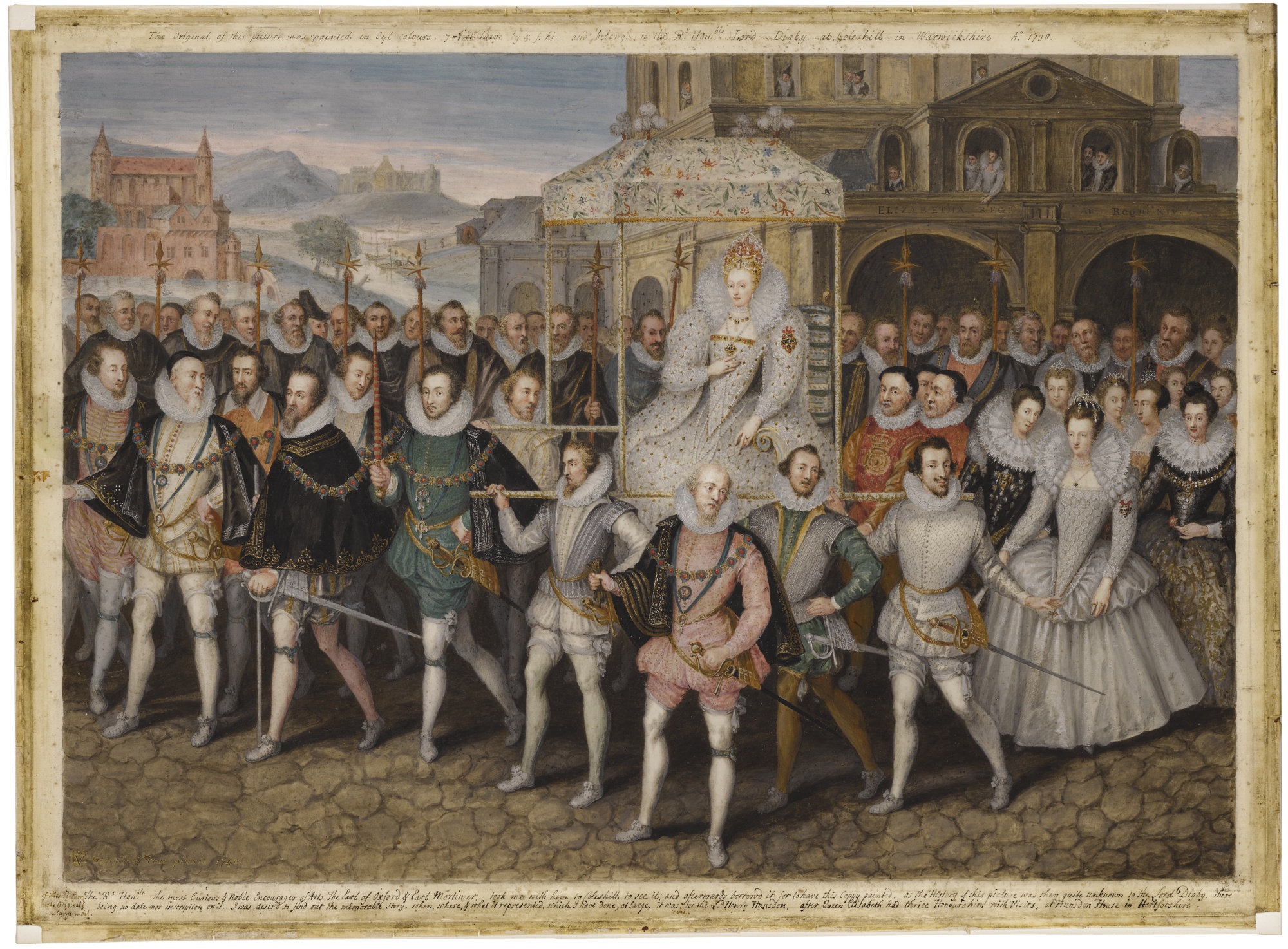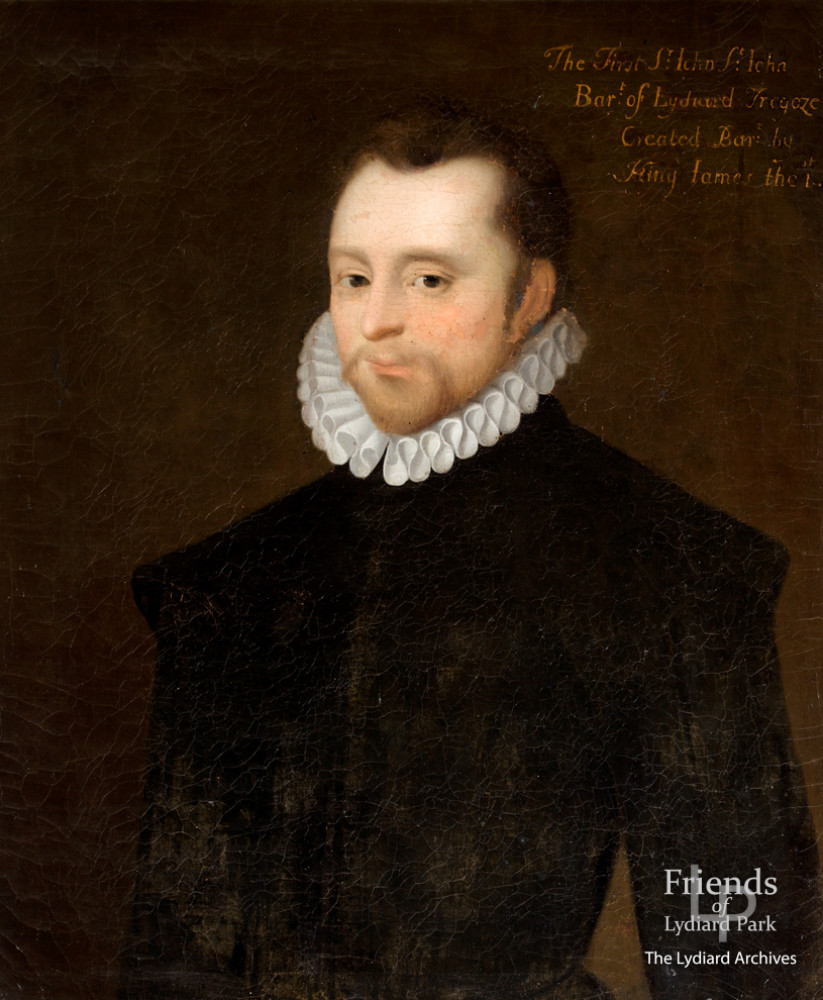 In 1592, Elizabeth's progress left Nonsuch Palace on 8 August. She was at Bisham in Berkshire on 13 August and at Newbury on the 26th. She arrived at Ramsbury on the 28th, and at Liddington on the 29th.  It is not known where the court stayed, but it is likely that the Queen stayed at Lydiard at least for the night of 31 August because the Privy Council met at Lydiard Park on 1 September. From Lydiard she went to Down Ampney and stayed there until the 2nd, then to Sudeley Castle (10th-12th), Oxford (22nd-28th), and Rycote (29th-1 October). She and was back at Hampton Court Palace by 10 October.
The preparations for the visit in 1592 must have been on a daunting scale. Seventy years later in 1663 Lady Johanna St.John felt increasing anxiety when plans were being made for the visit of the Lord Chancellor – "he brings at least 40 in his own Train besides my Lord Middleton who goes with him all his Journey." In 1592 the Queen travelled with her court officials, her bodyguard, and her baggage train. Clerks and other attendants accompanied those members of the Privy Council who came with her including Lord Burghley, Lord Hunsdon, Sir Thomas Henneage, Sir Robert Cecil, and many others. Then there was the army of servants with all sorts of skills who looked after every aspect of the progress. In all, it was a great crowd to be fed and entertained. Supplies would have to be obtained wherever they were available: the house and every bit of accommodation that could be found would have to be made ready and fit for the occasion.
To be visited by the Queen on one of her progresses was an exceedingly expensive affair for the one who was thus honoured. It was also the practice to give the Queen a suitable gift. Where it was appropriate on her progresses, the Queen could show her pleasure by knighting her host, and this undoubtedly happened to John St.John. Lord Burghley entered in his diary for 29 August 1592, To Lyddyard. Mr. St.Johns.' A month later, while they were at Rycote, the Privy Council addressed a letter to 'Sir John St.John, knight.' Hopefully this made all the stress, planning and cost worthwhile!