In 1911 Elliot Woolford of Hook Farm attended the wedding of his future sister-in-law. He writes in his diary dated January 18 – "I went to a wedding Miss Florrie Newth youngest Daughter of Mr S. Newth of Studley Farm was married to Mr John Henley eldest son of Mr Tom Henley of Vastern Manor Farm Wootton Bassett. Rev E. Humphrey Jones Officiated the service was quite choral, a great many friends attended the ceremony at the Church, after the service a reception was held at Studley Farm at which about fifty participated after viewing the presents which was over fifty. Refreshments was freely distributed, then a photograph of the Bride & Bridegroom & the guests was taken, then one of the two families only. The happy pair, amidst showers of confetti, old shoes (a tradition to ensure good luck) etc departed for Bournemouth where the honeymoon is being spent. Harmony then prevailed singing, dancing, cardplaying etc till 3 o'clock next morning. Everybody thoroughly enjoyed [enjoyed] themselves."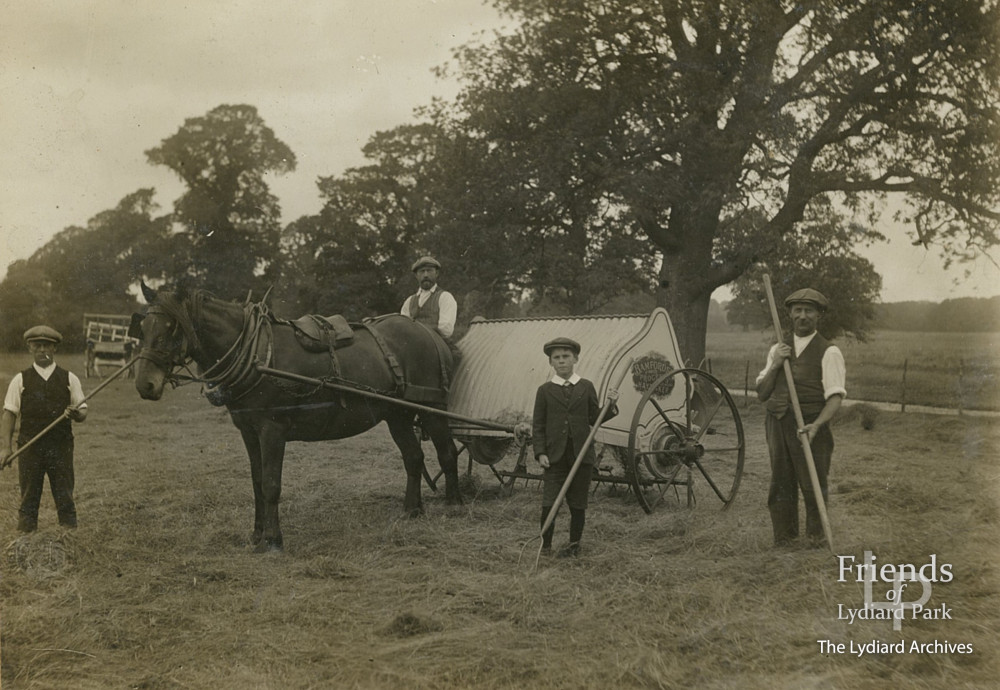 On June 14 1911 Elliot wrote about his own wedding, which seems to have been a much quieter occasion.
"Wedding Day: By Rev H. Jones. I Elliot George Woolford was married to Amy Elizabeth Newth, eldest daughter of Mr Stephen H. Newth of Callow Hill Brinkworth late of Studley Farm.
We got married quietly at 9 a.m. then drove to Swindon Station and spent our honeymoon at Miss Browne's 41 Warren Rd Torquay. Mr & Mrs Newth and my oldest Brother James went to Church with us and witnessed our marriage. Rev Jones made a mistake by putting Mary instead of Amy in the register which he promised to rectify. Jim is taking charge of Farm during our absence."
And that was it! When you think of the details of photographs, reception, refreshments, parties, presents and everything else that causes such a fuss these days, it's remarkable to see how simple the wedding day appears to have been.
You can read more about weddings in Lydiard Tregoze in our living history archive!