The St John family has several close connections with Royalty.  Barbara, Countess of Castlemaine had a whole nursery full of Charles II's babies while her cousin John Wilmot, Lord Rochester also got up to some jolly japes with Old Rowley.
But one hundred and fifty years earlier Alice St John could claim an equally close connection with Royalty.  Alice's father Sir John St John of Bletsoe was Henry VII's first cousin.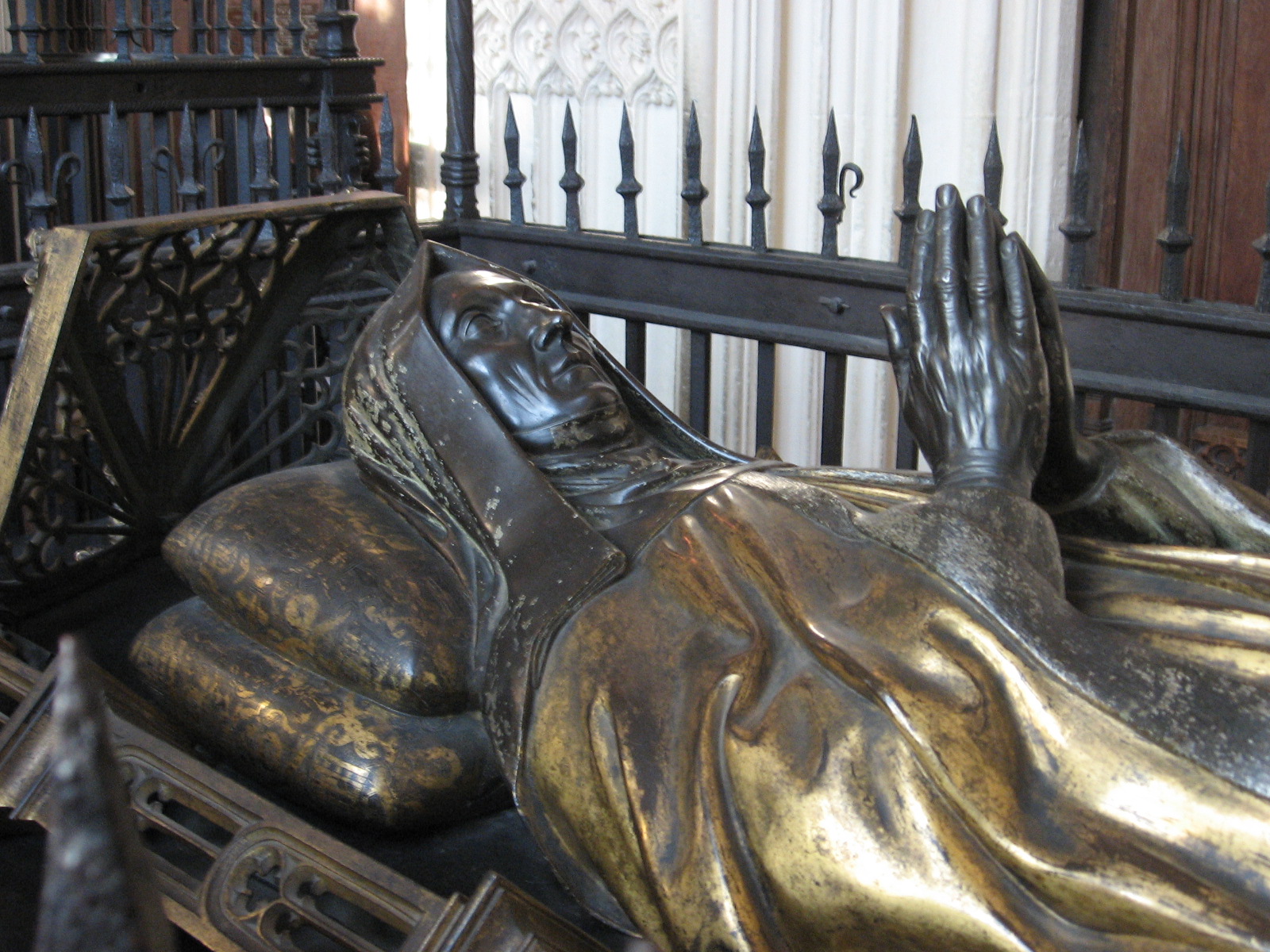 As the monarch's mother, Margaret Beaufort spread the love to her St John kin.  She made her nephew John, son of her half brother Oliver, Chamberlain of her household and for her little great niece Alice, her other half brother John's granddaughter, she found a place at Court.  And even better then that – she found her a husband as well.
In the early 1500s Alice married Henry Parker who had grown up in the household of Alice's great-aunt Margaret Beaufort.  Margaret obviously had a soft spot for young Henry as she paid his new stepfather, Sir Edward Howard, 500 marks when he married Henry's mother to make sure the boy kept some land.  At the death of his mother in 1518, Henry became the 10th Baron Morley with homes at Mark Hall, Essex and Great Hallingbury, Herfordshire.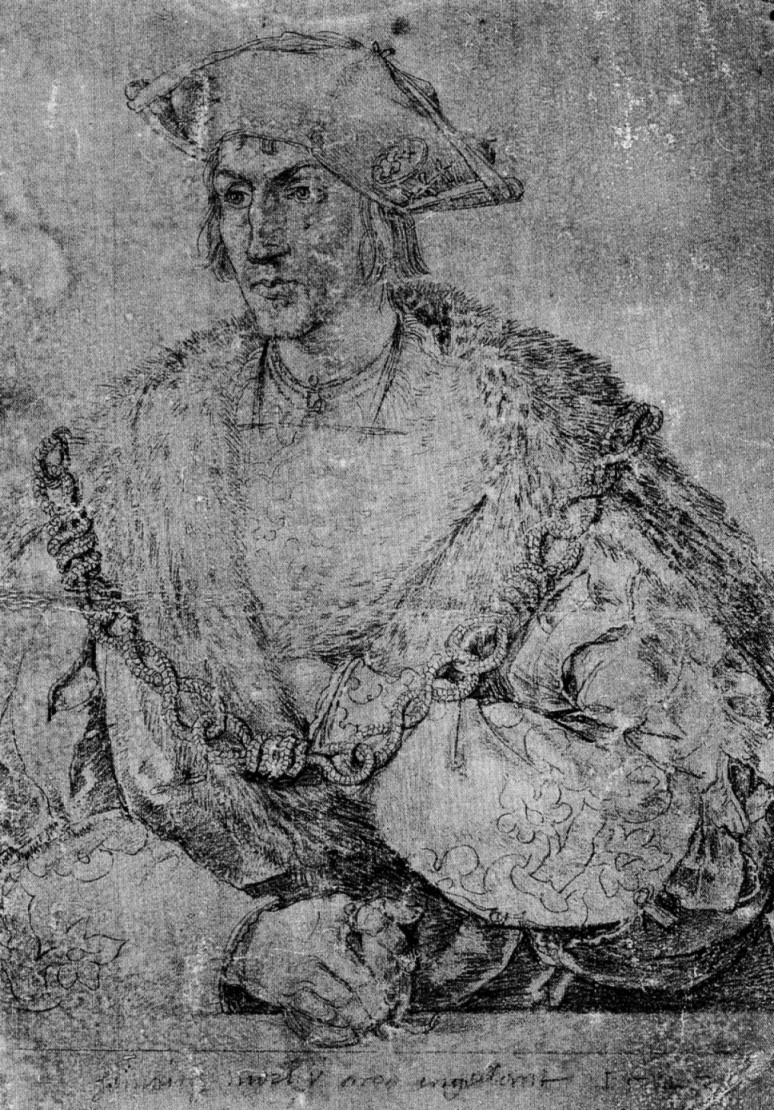 As second cousin to Henry VIII, Alice got to go on some good trips too.  In 1520 she was a member of the Queen's entourage when the Court shipped out to probably the biggest gig of the 16th century, the Field of the Cloth of Gold.  Masterminded by Cardinal Wolsey, this extravagant display of oneupmanship between English King Henry VIII and French King Francis I involved – well just about the entire ruling class on both sides of the Channel.
Alice also appears in Royal records in the procession at Anne Boleyn's coronation, by which time she was also related to this dangerous to know family.  Alice's eldest daughter Jane had married Anne Boleyn's brother George in 1524/5.  But this was not a match made in heaven.
George, Lord Rochford made the most of being in with the in crowd.  He partied hard and enjoyed female, and possibly male company, if court gossips were to be believed.
When the whole Royal marriage came crashing down it was even said he had enjoyed carnal knowledge of his sister Anne.  Most of the evidence produced against Anne and George had been obtained under torture, apart, that is from Jane's contribution.
Unhappy, lonely and jealous, Jane helped to seal her errant husband's fate, although biographer Julia Fox states that Jane buckled under relentless questioning by Thomas Cromwell.
These were perilous times for both Alice and Jane.  You might have thought that Jane would count her blessings and keep far away her second cousin once removed series of bedroom farces.  But within a year of the death of Anne and George Boleyn, Jane was back at court, a lady in waiting to Queen Jane Seymour.
Following the Queen's death Jane retained her position as lady in waiting to the teenage Catherine Howard, Henry's fifth wife.  And now you really do have to wonder what she was up to.  Instead of passing on the tips and wrinkles she had acquired through her pretty tumultuous court career, Jane instead arranged secret assignations between Catherine and handsome courtier Thomas Culpeper.
Jane's part in the young Queen's affair was discovered and while Catherine was detained in Syon House, Jane was dispatched to the Tower.  Kept prisoner for several months Jane eventually broke down and was declared insane.  On February 13, 1542 she was taken out onto Tower Green and beheaded on the block where the executioner had just chopped off the head of Catherine Howard.
But what about Alice.  Did she visit Jane in the Tower?  Did she stand in the crowd that cold February morning in 1542 and weep as her daughter died, mourning the innocent little girl who had played in the gardens at Hallingbury Place?  Or had she already disowned Jane in fear of reprisals?  In 1542 Alice paid part of the cost of a new bell for the church in Great Hallingbury, possibly in Jane's memory.
Alice died in 1552/3 aged 66.  She had seen it all – the best and the worst of those terrible Tudor times.
Image of Margaret Beaufort's tomb in Westminister Abbey http://commons.wikimedia.org/wiki/File:Margaret_Beaufort_2.jpg
Jessica Raine plays Jane Rochford in the BBC drama Wolf Hall