Elizabeth Armistead's client list reads like a who's who of 18th century society.  The scurrilous Town and Country Magazine reported in 1776 that she could 'claim the conquest of two ducal coronets, a marquis, four earls and a viscount,' most probably all at the same time.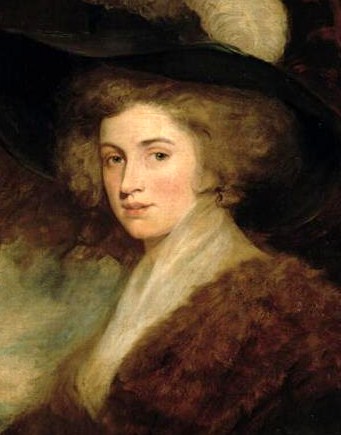 Elizabeth Bridget Cane was born on July 11, 1750, although little else is known of her background.  Some sources say she worked first as a model for a London hairdresser before becoming dresser for Mary Robinson at Drury Lane.
By 1771 Elizabeth had adopted the surname Armistead and was 'on the town,' a euphemism for working as a prostitute, probably under the protection of notorious brothel keeper Jane Goadsby.  Elizabeth's days as a common prostitute, all be it with a top drawer client list, was over when she moved up the sex for sale career ladder to courtesan.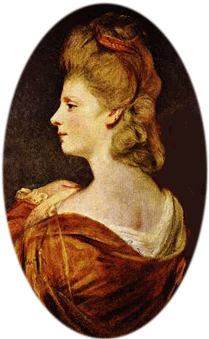 One of her first patrons was the Duke of Ancaster who set her up in a house in Portman Square.  Then came the Duke of Dorset followed by the Earl of Derby and this time a home in Hampstead.
Then after Derby came Frederick St John, 2nd Viscount Bolingbroke whose appalling treatment of his wife Lady Diana Spencer led her to seek solace in the arms of Topham Beauclerk.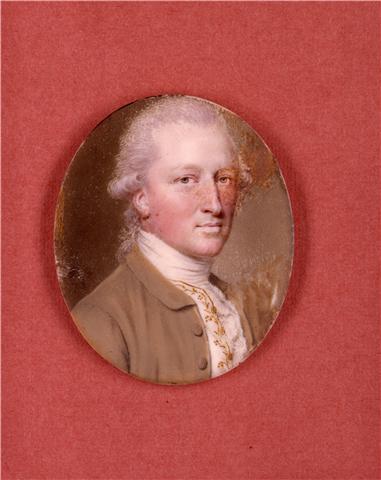 Katie Hickman writes in Courtesans that Frederick introduced Elizabeth to various of his acquaintances 'but also to his two young sons – Frederick and George St John – who were to remain her devoted friends for the rest of her life.'  One of the last entries in her journal reads:
March 1, 1841 – Mr Charles St John, Lord Bolingbroke's brother came to announce his approaching marriage.
But her most enduring relationship was with statesman and Whig politician Charles James Fox, said to be 'the finest Prime Minister Britain never had.'  And what had begun as a platonic friendship went on to become an affair and ended up as a surprisingly successful marriage. While openly acknowledged as his mistress, Elizabeth's marriage to Fox remained a secret for seven years, upon not his insistence but hers.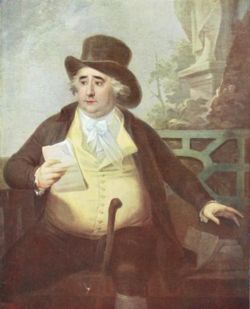 Fox, who famously wrote to Elizabeth 'you are all to me,' died with her name on his lips 'dearest, dearest Liz,' on September 13, 1806.
During her career Elizabeth acquired two annuities and two London town houses.  In 1785 she bought her long time home at St Anne's Hill, Chertsey with a mortgage of £2000 from the Duke of Marlborough.  It was at this house on the hill, complete with garden temple containing busts of her husband, Lord Holland and a son of Lord Bolingbroke's, that Elizabeth ended her days.
In her will written on November 7, 1840 Elizabeth leaves an annuity of £60 to 'my good and trusty servant Martha Tucker,' which she stipulates should continue to be paid to Martha's husband Henry if she predeceases him.  William Yonde, Jane Goome, her cook Sarah Valler, under gardener Scutt and coachman William Woolbridge receive slightly smaller legacies.
Following the settlement of an £8000 mortgage and payment of her debts and her funeral expenses, Elizabeth devises the rest of her real and personal estates to her Executors, Charles's great nephews Henry Edward Fox Lord Holland and his brother Colonel Charles Richard Fox.
Elizabeth died at St Anne's Hill in July 1842 aged 92.  She was buried in the graveyard of St Peter's Church on July 15.  Henry, 4th Viscount Bolingbroke, Frederick's grandson, was among the principal mourners.