When Charles I's coffin was opened during building work in St George's Chapel in 1813, Royal physician Sir Henry Halford purloined part of the 4th cervical vertebrae, just where the axeman struck his blow.  Did Sir Henry keep his acquisition in a curiosity cabinet, for the eyes of special friends only?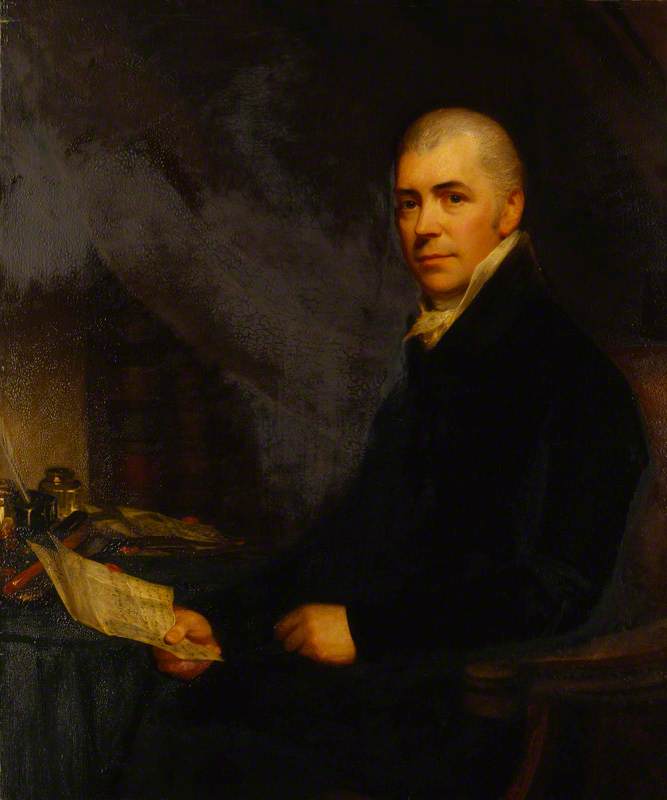 "Don't get that flippin' thing out again," you can almost hear his beleaguered wife Elizabeth complain.
Or perhaps he kept it on the mantelpiece for all to see, gathering dust and creeping out the housemaids. Does anyone in the said Halford family possess the grisly relic today, one wonders?  Imagine discovering a dearly departed relative had left you a piece of Charles I's severed neck in their will?
Henry began his medical career in Edinburgh following this with a stint in practice with his father in Leicester.  In 1793 he was elected physician to the Middlesex hospital and that same year he was appointed physician extraordinary to the King, the youngest doctor to hold the title.
When Elizabeth Barbara St John married Sir Henry in 1795 he was plain old Dr. Henry Vaughan.  He changed his name to Halford in 1809 in the expectation of a sizeable inheritance from Lady Denbigh, widow of his mother's cousin and was created a Baronet in the same year.
Elizabeth Barbara St John was born on February 22, 1762, the third daughter of John St John, Baron St John of Bletsoe and his wealthy wife Susanne Louise Simond, the daughter of a London based French Huguenot merchant.  Henry and Elizabeth had two surviving children – a son Henry who became 2nd Baronet Halford, and a daughter Louisa who married a distant cousin, Frederick Coventry.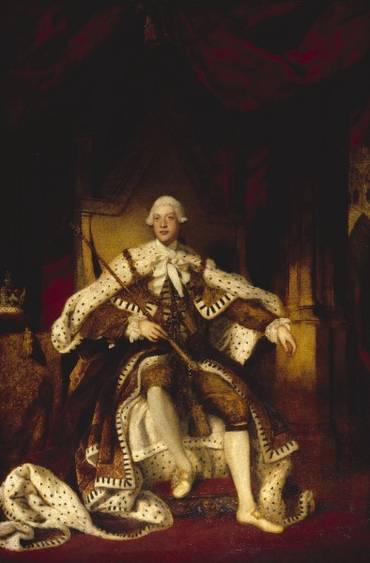 Such was Sir Henry's reputation within the Royals that he became physician in ordinary, attending almost every member of the family across the years.  There is no denying he enjoyed an illustrious career, even if some accused him of having airs and graces.  James Wardrop, appointed surgeon to the King in 1828, called him 'the eel backed baronet,' in reference to the deep and frequent bows he made when in the Royal presence.
With so many professional commitments one wonders how much time Henry and Elizabeth actually spent together. The Court circular published in the Times contains frequent references to Sir Henry in his professional capacity, but there is no mention of Elizabeth.
In 1814 Henry came into his inheritance and moved his family into the 17th century Wistow Hall.  The Leicestershire property, which had received little attention during Lady Denbigh's watch, was in a perilous condition and Henry quickly instituted a major makeover, perhaps supervised by Elizabeth.  Henry meanwhile remained at his Curzon Street home within close reach of his Royal patients.
Elizabeth died at Wistow Hall on June 17, 1833 and was buried in the Halford family vault in St Wistan's.  The remodelled 18th century church is stuffed full of Vaughan and Halford memorials.  The earliest is a black and white marble monument with an alabaster effigy of Sir Richard Halford in armour who died in 1658.  Sir Henry and Elizabeth's paired monuments are on the north wall of the nave.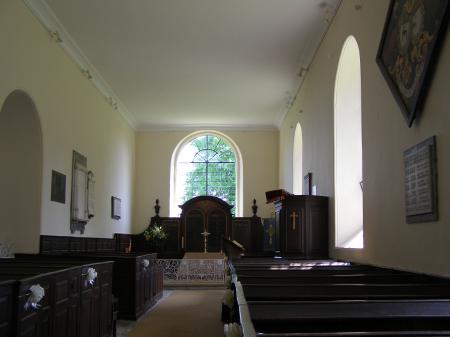 "To the memory of the Honourable Elizabeth Barbara daughter of John, eleventh Lord St John of Bletsoe and wife to Sir Henry Halford of Wistow, Baronet. Distinguished by the graces and accomplishments which become a descent from a long line of noble ancestors. She was exemplary in the discharge of all her duties, studious to promote the welfare and happiness of all around her.  Remarkable for sincerity of character, humble before God, charitable to mankind, a most affectionate wife and tender mother.  Born February 22nd 1762 Died June 17th 1833.  "Favour is deceitful and beauty vain but a woman that feareth the Lord, she shall be praised." Prov XXXI 30.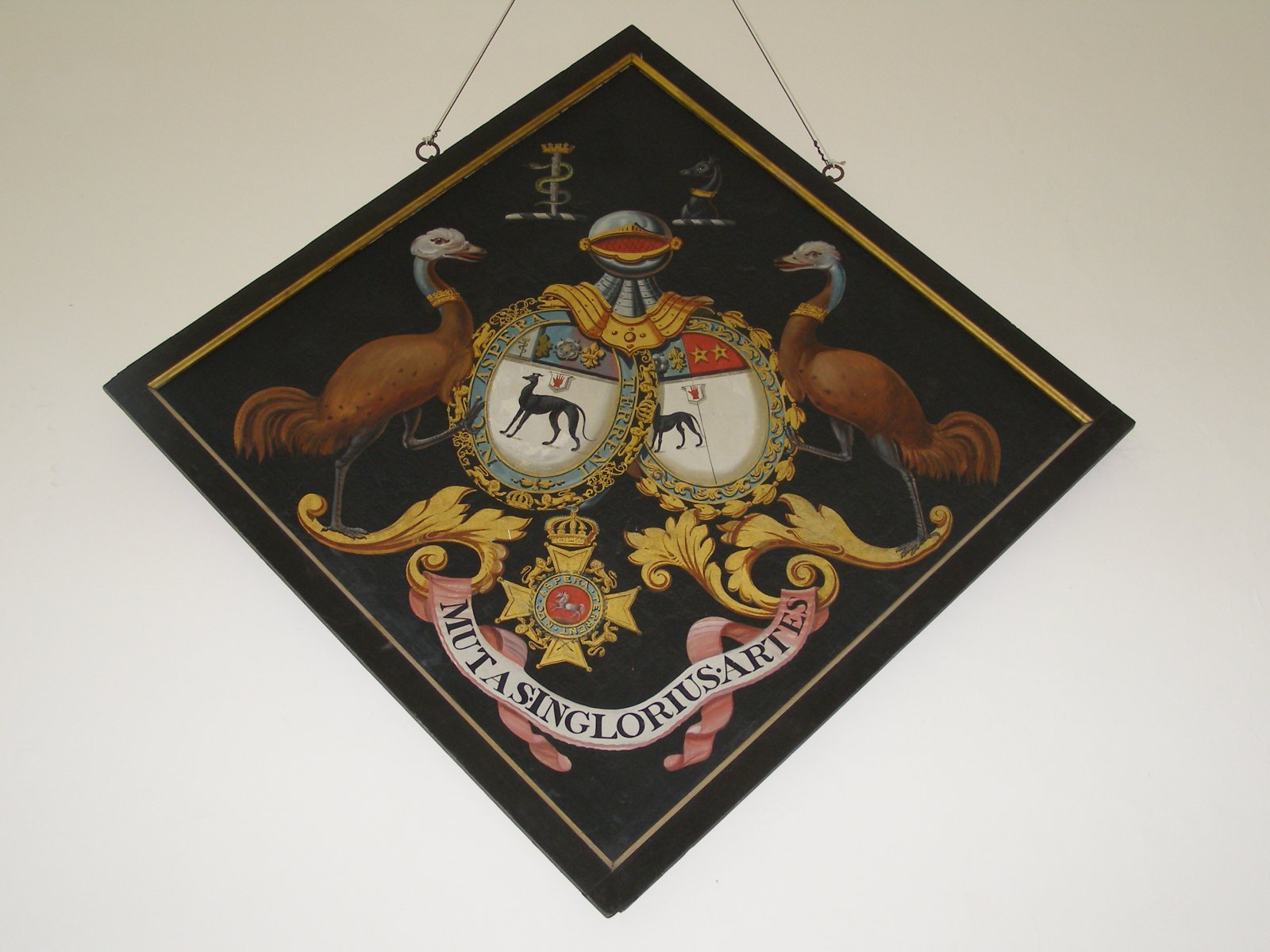 Following the death of George IV in 1830 Henry was presented with a clock surmounted by a bust of the late King.  The inscription reads – "of their esteem and regard, and in testimony of the high sense they entertain of his professional abilities and unwearied attention to their late beloved sister the Princess Amelia, her late Majesty Queen Charlotte, his late Majesty King George III, his late royal highness the Duke of York, and lastly, to his Majesty George IV."
A much more desirable inheritance than the vertebrae of poor King Charles.