Established in 1607 the Jamestown colony had been without suitable marriageable women for 12 years when the enterprising Virginia Company began recruiting. Dr James Horn, president of the Jamestown Rediscovery Foundation and adviser on the series says the women who volunteered for this scheme had a sense of idealism and optimism and came largely from the middle and lower middle classes.
The colonisation of Lynn, more than 600 miles north along the eastern seaboard, began soon after the settlement of Jamestown.
Local tribal leader Wenepoykin, renamed Sagamore George by the English, headed the Rumney Marsh Indians who lived on the borders of the marsh in Lynn and Saugus, Massachusetts.  Conflict between the indigenous Native Americans and the English settlers was a very real threat when Rev. Samuel Whiting and his wife, Elizabeth St John arrived in 1636.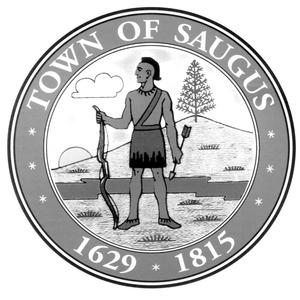 Elizabeth St John was a pious, serious young woman, about as different from her licentious cousin Barbara, Countess Castlemaine as it was possible to be.
Born in Bletsoe, Bedfordshire in 1605, Elizabeth was the daughter of Oliver St John and his first wife Sarah Bulkeley.
The 17th century St John's were united by family associations but divided by political allegiance.  While the junior branch at Lydiard Tregoze stood firmly for the Royalist cause, the senior Bletsoe branch was Parliamentarian and Puritan.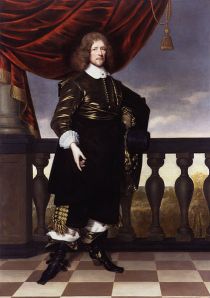 Elizabeth's elder brother was the celebrated lawyer Oliver St John who challenged the illegal Ship Money tax imposed by Charles I and later served as Lord Chief Justice of the Common Pleas.  Oliver was a staunch supporter of Oliver Cromwell and eventually married into the Lord Protector's family – twice; firstly to an aunt, Johanna Altham and secondly to a cousin, Elizabeth Cromwell.
Raised in the well heeled St John family Bletsoe home, Elizabeth received a comprehensive education and developed an interest in public affairs.  Her biographer William Whiting writes that she was a fit companion of scholars and statesman. Elizabeth almost sounds too good to be true as William eulogises – 'Beautiful in person and of cultivated mind, heroic but gentle, learned but modest …fearless of personal danger but of sensitive delicacy towards others, too high spirited to submit to the dictation of British prelates but too sincere a believer in the Prince of peace to provoke or endure controversy which could be honourably avoided, this noble woman gave her heart to her godly husband and her life to aid him in the ministry of the gospel."
But there can be no denying that Elizabeth was made of stern stuff.
It is not known how or where Elizabeth first met Samuel Whiting.  Before taking a ministry in Skirbeck, Lincolnshire, Samuel had been chaplain to Sir Nathaniel Bacon and Sir Roger Townsend.
Elizabeth married the young widower in Boston, Lincolnshire on August 6, 1629.  The Puritan Pastor had already gained a reputation for his outspoken views and had been twice prosecuted for nonconformity. Influential New England Puritan Pastor Cotton Mather wrote about Samuel that 'his design was not to please but to profit; to bring forth, not high things, but fit things.'
These were difficult times and the Whitings were among around 20,000 colonists who left England for America during 1630-1640 seeking religious tolerance and with a vision of creating a new and better society.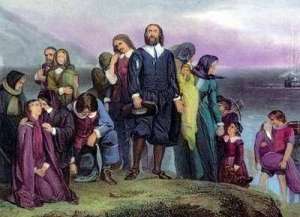 Whiting forfeited his property in England declaring – "I am going into the wilderness to sacrifice unto the Lord and I will not leave a hoof behind me."
Elizabeth turned her back on the good life and with her husband, her step daughter Dorothy and her own little son Samuel, to embark upon the unknown. The small family left England in early April 1636 arriving at Boston, New England on May 26 after a tortuous journey.
"I would much rather have undergone six weeks imprisonment for a good cause than six weeks of such terrible sea sickness," the Rev. Whiting said.
Samuel and Elizabeth remained in Boston for six months before moving north up the eastern seaboard to Saugus where Samuel was inducted on November 8, 1636.
Alonzo Lewis and James R. Newhall describe the area in a History of Lynn published in 1890 as then having a 'bold and rocky shore, consisting of craggy and precipitous cliffs, interspersed with numerous bays, coves, and beaches, which furnish a pleasing and picturesque variety. Above these rise little verdant mounds and lofty, barren rocks, and high hills, clothed with woods of evergreen.' Five miles from Salem in the northeast and nine miles from Boston in the southwest, the area contained 9360 acres with a boundary line measuring thirty four miles.
The Saugus territory was later renamed Lynn after Kings Lynn in Norfolk with which the Whiting family had an association.
Elizabeth's life in Lynn was far removed from the affluent childhood she spent in Bedfordshire.   Among her many duties as Pastor's wife she instructed the youth of the parish, helped her husband with his writings and ran his domestic affairs. William Whiting, a descendant of the couple, wrote in his memoir of the Rev Samuel Whiting published in 1873 that  Elizabeth's days were 'filled with many cares of her family, her parishioners, her guests, and even of the wild savages with whose presence she was not unfamiliar and to whom she gave hospitable shelter.'
And Lynn parishioner Obadiah Turner wrote in his diary that 'Elizabeth was a godlie woman and did much to cheer and help her husband.  By her learning she was able to give much instruction to the damsels of the parish, and they did all love her as she was a tender mother.'
The couple had six children.  Two died young but sons Samuel, Joseph and John became ministers themselves and their daughter Elizabeth married a minister.
Elizabeth died on March 3, 1677 aged 72.  Samuel died two years later.  They are both buried at the Old Western Burial Ground in Lynn.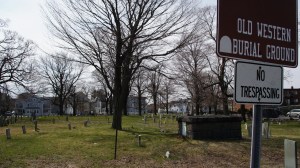 Read more about the cemetery on  http://heartoflynn.blogspot.co.uk/2011/04/old-western-burial-ground.html