When Sarah Whiting married Samuel Sparhawk on December 2, 1696 in Cambridge, Massachusetts the town was still a small settlement.  Harvard University, founded in 1636, generated employment for domestic staff and boarding house keepers, but most of the inhabitants were still employed in agriculture and rural crafts.
In 1647 records reveal that there were 90 houses and the town numbered 135 rate payers.  Livestock included 208 cows, 131 oxen, 37 sheep, 62 swine and 58 goats.  It would be more than a hundred years before the population topped 2,000.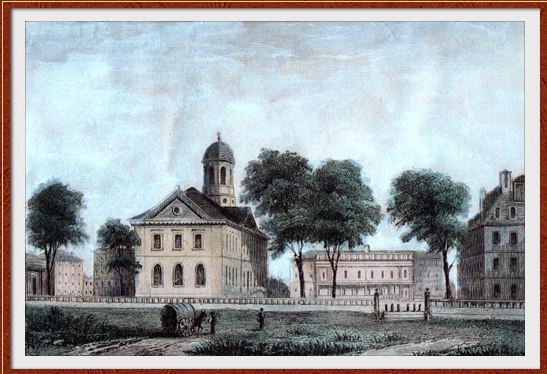 Originally named Newtowne by the early settlers in 1631 the intention was that this would be the seat of government for the new Province of Massachusetts, an honour that later went to Boston.
Many of the early settlers came from the East Anglia region of England, reflected in some of the local place names – Haverhill and Ipswich (Suffolk), Norwich and Lynn (Norfolk) and of course Cambridge itself, named after the university town.
Sarah Whiting was born in neighbouring Lynn, 14 miles north of Cambridge, and came from pioneering aristocracy.  Her paternal grandparents were the Rev. Samuel Whiting and his wife Elizabeth St. John Whiting.  Sarah was the daughter of their son the Rev Joseph Whiting who graduated from Harvard College in 1661 and served as his father's assistant in Lynn. Sarah's mother was the Rev Joseph's his first wife Sarah Danforth.  Following his wife's death in about 1682 Joseph took up a ministry in Southampton, Long Island where he married second wife Rebecca Bishop tin 1684.
Did Sarah, by then about 15 years old, follow her father to his new parish.  A shadowy figure in the early Whiting family annals, some accounts fail to mention her existence at all, stating that only two children from Rev Joseph's first marriage survived infancy.  However Sarah is mentioned in her father's will where she received a bequest of 5 shillings.
On her maternal side Sarah's grandfather was Deputy Governor, Judge Thomas Danforth long time treasurer of Harvard College who was described as 'one of the most energetic and useful citizens in the town, and in the Colony.'  He also took part in the infamous Salem witch trials.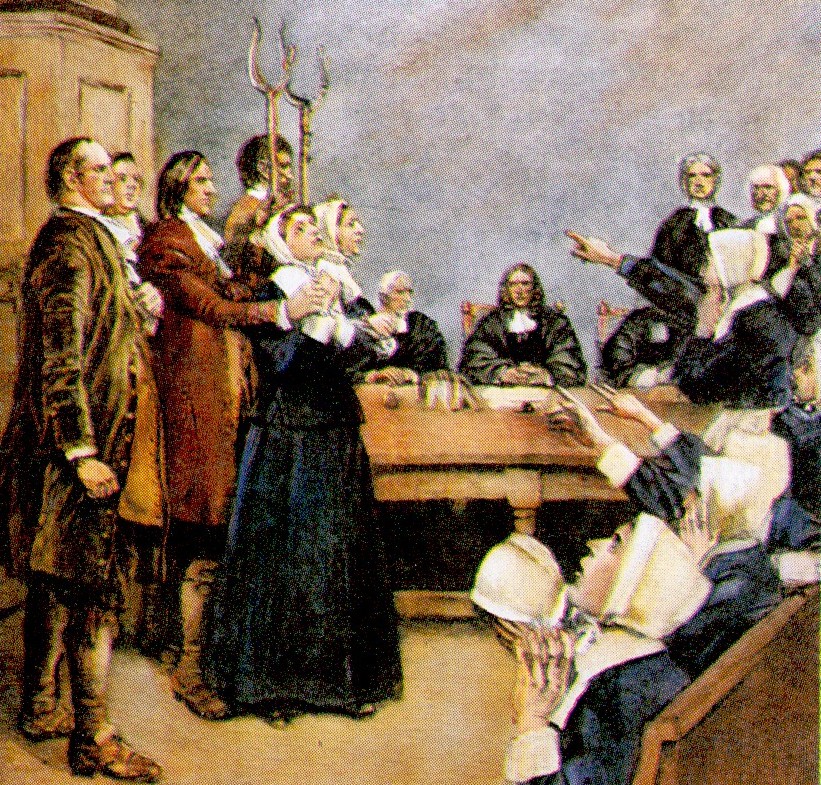 When Sarah Whiting married in 1692 she aligned herself with the equally influential Sparhawk pioneering family, who had played an important part in the early history of the Massachusetts Bay Colony. Samuel Sparhawk was the grandson of Nathaniel Sparhawk who had left Dedham in Essex in 1636 and settled in 'Little Cambridge' on the south side of the Charles River, which later became the town of Brighton.  By 1642 Nathaniel owned five houses and 500 acres, an investment he added to throughout his life.
Did Sarah and Samuel indulge in the excesses of the new 18th century – unlikely given their strict Puritan ancestry.  During 21 years of marriage Sarah gave birth to seven children, two of whom died in infancy.  Husband Samuel was a freeman in 1690 and served as a Selectman from 1701 to 1710; however without consulting original documents there is very little else to be gleaned about Sarah's life.   Her grandmother Elizabeth St John Whiting  would no doubt have tutored her in the art of how to become a good gentlewoman but did life get any easier for women as the pioneering settlements developed?
"In those early days the municipal affairs were very economically administered," Lucius R. Paige wrote in 1877.  "The school-houses and other public buildings were few and inexpensive; the streets and side walks were neglected and unlighted; thorough sewerage was unknown; the members of the fire department were volunteers; and the police consisted of one constable in each of the three principal villages."  So maybe not then.
Samuel died in 1713 aged 49 and is buried in the Old Burying Ground, Harvard Square Cemetery, Cambridge.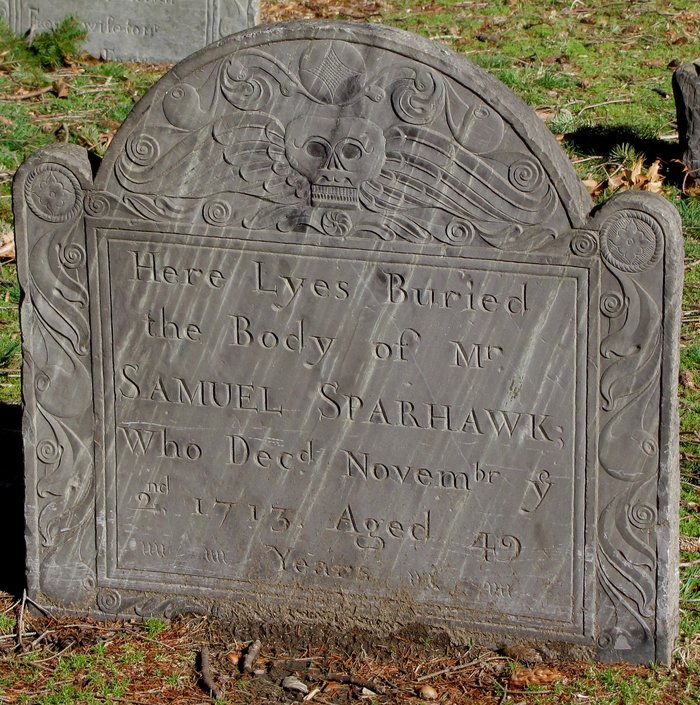 Sarah never remarried.  She remained a widow for nearly 40 years and died on December 8, 1752 aged 84.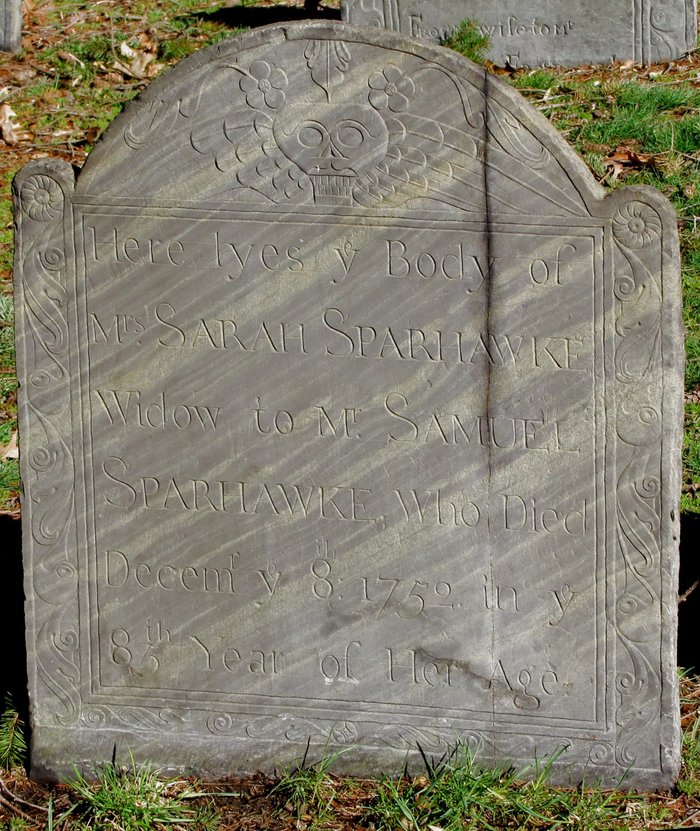 It is said that Nathaniel Sparhawk, who came to New England from a small 17th century village on the Essex/Suffolk borders, is the progenitor of all present day holders of the surname in the USA.
How many of these trace their ancestry to his grandson Samuel's wife Sarah and the St John family from Bletsoe in Bedfordshire?