Who would live in a house like this?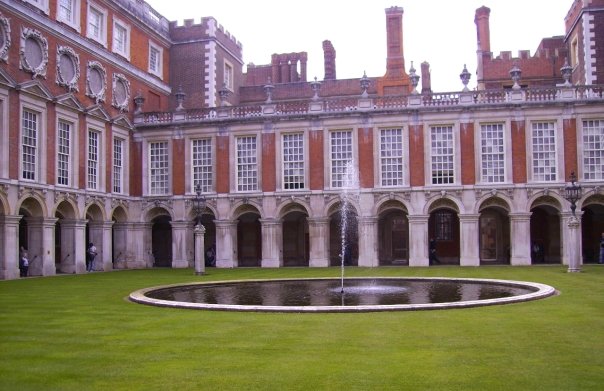 Well apart from Cardinal Wolsey, Henry VIII and other assorted monarchs, during the Victorian period there were one hundred residents, plus servants, including the Hon Lady Isabella Frances St John and her daughter Antonia; their needs attended to by a footman, a ladies maid, a cook and a housemaid according to the census of 1861.
When George III decided he would rather live elsewhere, Hampton Court Palace was opened up to an elite set of residents – people who had performed some great service for Crown and Country.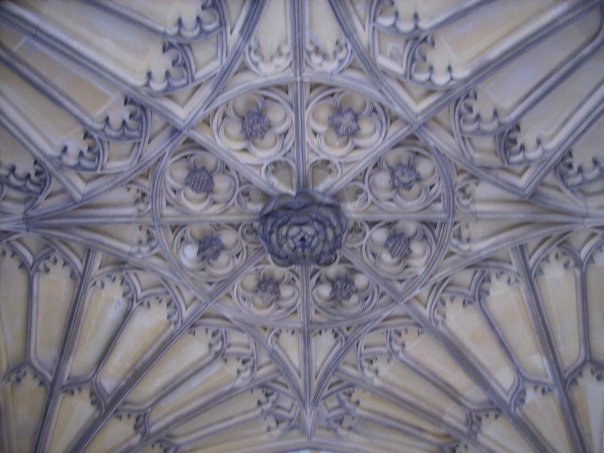 The average apartment consisted of 12-14 spacious rooms.  Conditions of tenure included a minimum six months residency each year in the Palace, no subletting, no boarders and definitely no dogs. But despite the desirable address there were disadvantages; the apartments lacked basic 19th century mod cons and were damp and difficult to heat.
When it came to her credentials, Isabella had an unqualified claim to one of the grace and favour apartments.  Her pedigree was impeccable, if awash with illegitimate ancestors, including a direct line to Charles II and by a quirk of history, to a St John ancestor as well.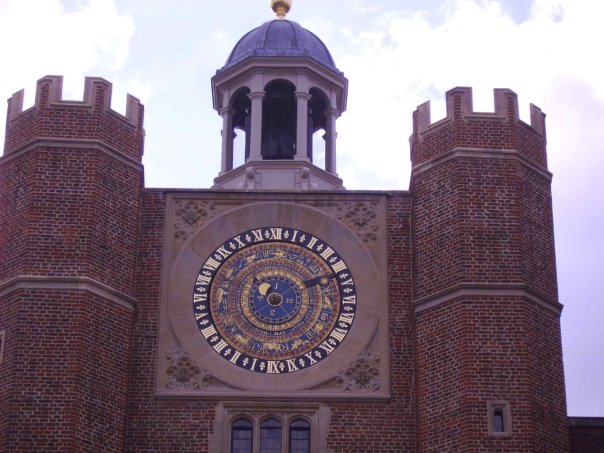 Isabella Frances Fitzroy was born on May 6, 1792, the daughter of George Henry Fitzroy, 4th Duke of Grafton and Charlotte Maria Waldegrave.  Her great-great-great-grandfather was Henry Fitzroy, 1st Duke of Grafton, the son of Charles II and Barbara Villiers, Countess Castlemaine.
Apparently Charles had initially been reluctant to claim the boy as his own – Barbara's infidelities were well known to him.  However by the time Henry was nearly ten years old Charles suddenly noticed a family resemblance and in 1672 acknowledged the boy as his natural son.
Her maternal line was also well connected, if illicitly so.  Isabella's grandmother Maria was one of Sir Edward Walpole's three illegitimate daughters by his mistress Dorothy Clement.  Isabella's mother and her two sisters – the Ladies Waldegrave – were famously painted by Joshua Reynolds.
Isabella's mother was well acquainted with Hampton Court Palace when in 1764 Maria, Lady Waldegrave moved into apartment 47 in The Pavilions following the death of her first husband.  The suite of rooms had recently been vacated by Princess Amelia, second daughter of George II and Queen Charlotte.  Lady Waldegrave subsequently married William Henry, Duke of Gloucester, George III's brother.
In 1829 Isabella married Henry Joseph St John at St George's, Hanover Square to whom, by one of the vagaries of history, she was related.  Both could trace their ancestry back to Sir John St John and Lucy Hungerford, making them 6th cousins once removed.
Poor Henry was no stranger to scandal and subterfuge.  His father George Richard, 3rd Viscount Bolingbroke deserted his first wife Charlotte Collins and their three children to take up with his half sister Mary Beauclerk. Four sons later George Richard ran out on this family too.  Henry Joseph's mother Isabella Hompesch thought she was legally married to George Richard only to find, pregnant with her seventh child, that she wasn't.
Henry Joseph was born in Elizabeth Town, New Jersey in 1799.  In family records he is often called Joseph to distinguish him from an elder brother also called Henry.  Following his parents marriage the family returned to Lydiard House in Wiltshire in 1806 and in 1812 he was admitted to Sandhurst. His name appears in the Waterloo Medal Book where he served as an Ensign in the 2nd Battalion of the Grenadier Guards in Lieutenant Colonel West's Company, supposedly the youngest officer to serve at the battle.
Lady Isabella's own tenure at Hampton Court Palace dates from June 4, 1839 when she took up residence in Apartment 19 (Suite XII).  This suite of rooms, the Lord Chamberlains Lodgings, overlooks Base Court, the largest of the interior courtyards at the Palace.  In Tudor times Base Court contained 44 lodgings for Henry's guest.
Henry was with his wife and daughter Antonia at Hampton Court Palace when he died in 1857.  He was buried on January 8 at St Mary's Church, Hampton.
Isabella continued to reside in the Palace for another 18 years until her death on August 27, 1875 at the age of 83.  Her burial took place in the churchyard of Hampton St Mary on September 1.