Frederick St John's wife may have had a novel name and like that other Jane Eyre she too stood by her man through good times and bad.
Jane Margaret Eyre married Frederick Charles St John, a Lieutenant in the 30th Regiment of Madras Native Infantry on June 17, 1860 at Ramandroog near Bellary, Madras.  Jane, the daughter of Edmund Walter Eyre, Deputy Inspector of Hospitals in the Madras Army, was born on October 6, 1832 in Secunderbad and so was no stranger to India.
The couple's first child was born in Bellary the month before their first wedding anniversary. It seems likely Jane spent most of the following eight years in India with her husband, where five of a further six children were born.
Frederick was the great grandson of racehorse loving Frederick, 2nd Viscount Bolingbroke who ended his days 'out of his mind' at Lydiard Park.  His great grandmother was the artist Lady Diana Spencer, an ancestor of the late Diana, Princess of Wales.
Frederick Charles St John spent a long career in the Indian Army, gaining the rank of Colonel in the Indian Staff Corps. In July 1879 he wrote a letter to his friend John Hancock from his mud hut in Camp Vitakei during the middle of the Second Anglo Afghan War.
His long letter provides many details of the campaign and the area in which he was camped.  He describes Beloochistan, a region located in the Iranian Plateau between Iran, Pakistan and Afghanistan, as 'a wild wretched country perfectly bare not a tree to be seen in some of the plains a little scrub and grass. the hills as bare as can be rocks and stones – Afganistan is the same.'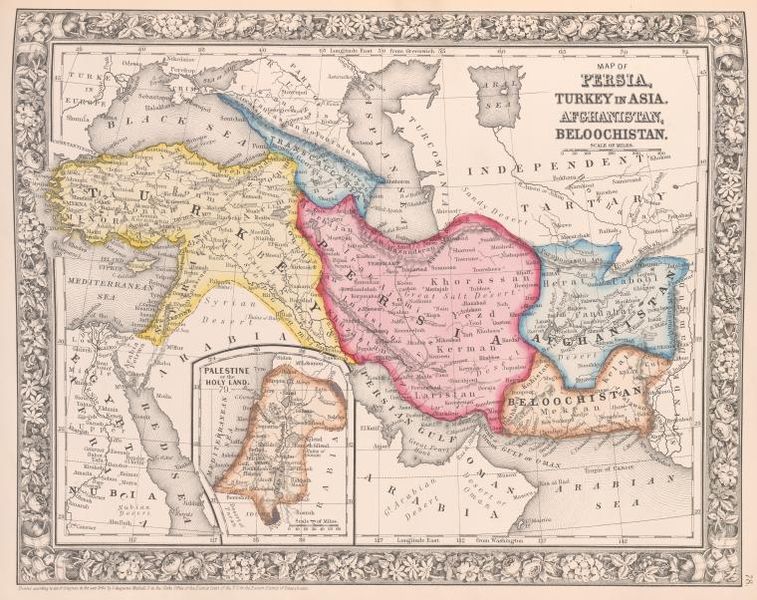 As the son of naturalist and sportsman Charles William George St John is is not surprising he makes a reference to the wildlife he sees around him. ' – birds are few as you may suppose.  Partridge, the grand black, which is a splendid bird, the chookoor a beautiful bird, the little see see here and the common grey – sand grouse I've come across, of another kind to what we have in south.  The English Mallard is up here and in the Punjab Teal and ducks as usual.'  Although sometimes it seems Frederick was more interested in bagging a few with his gun than simply admiring their plumage.
He writes about the wolves that creep into the camp after dark and of fishing in a nearby stream catching up to 10 lbs of fish with just a stick, string and hook.
But like his great grandfather and so many other St Johns, Frederick struggles to live within his means. He writes: '.. my folly of getting into debt as I did, god knows it has been a fearful lesson to me, as here I am as much in debt as ever, as all I can pay off will not keep the interest down even, as the money lenders charge so much – but I must not go off on this subject, as it only upsets me and can be of no interest to others, but oh to be clear of debt, what a relief. I don't know how I bear it, and much dread what will happen on my return to when they can get hold of me.'
During this period Jane is back in England living at 13 Kensington Place, Bath.  Frederick was busy making plans for her and he adds 'I want to have my poor wife and 3 of the girls out in Octr it will save so much exchange and she has had to lead a hard life 7 children in lodgings and no servant and not enough to live on.'  
Sadly there is no record of how Jane coped with her difficult life in Bath but by 1881 she had returned to India where her eldest daughter Anne married John North in Trichinopoly. And on Feb 4, 1885 second daughter Emily married Hugh Thornton, also in Trichinopoly.
The couple eventually came home to England where Jane died in 1899 and Frederick the following year.